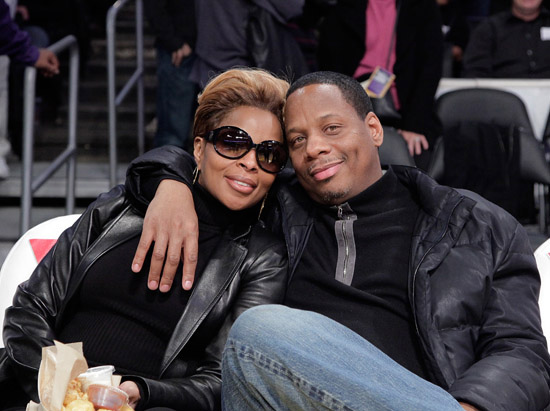 It looks as though all is well with Mary J. Blige and her husband, producer Martin Kendu Isaacs. The happily married couple were spotted courtside last night (Tues. Jan 5) at the Lakers/Rockets game in LA. The Lakers defeated the Houston Rockets with a final score of 88 to 79.
Mary and Kendu were recently at the center of a crazy story that made its way around the Internet. Rumors surfaced that Kendu was flirting with a waitress at Blige's release party for her new album Stronger with Each Tear, and she had allegedly punched Isaacs in the face following an argument. A video was leaked shortly after the rumor started getting some attention, but it didn't really show much. All we saw was Kendu and Mary arguing with each other and a little shoving (no punches or slaps though).
Mary J.'s publicist later put out a statement denying that the R&B singer/songwriter and her husband had gotten into an altercation. She was simply breaking up a fight between her husband and her brother who had gotten into an argument.
"Mary was not fighting with her husband," said Blige spokeswoman Karynne Tencer. "Her husband and her brother got into an altercation that turned into a fight. Mary went to break up the fight." Tencer didn't immediately know the name of Blige's brother or the reason for the row. Club security helped the Grammy Award winner pull the men apart, who also disputed reports that Isaacs' lip was bleeding. "Nobody was bleeding," Tencer said.
So if the statement didn't debunk the rumors, these pictures of the two laughing it up and apparently enjoying themselves a helluva lot at the game should.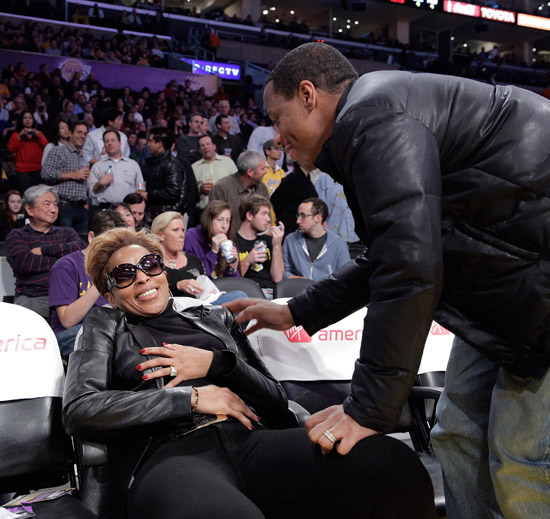 PHOTOS: GETTY IMAGES

Be the first to receive breaking news alerts and more stories like this by subscribing to our mailing list.