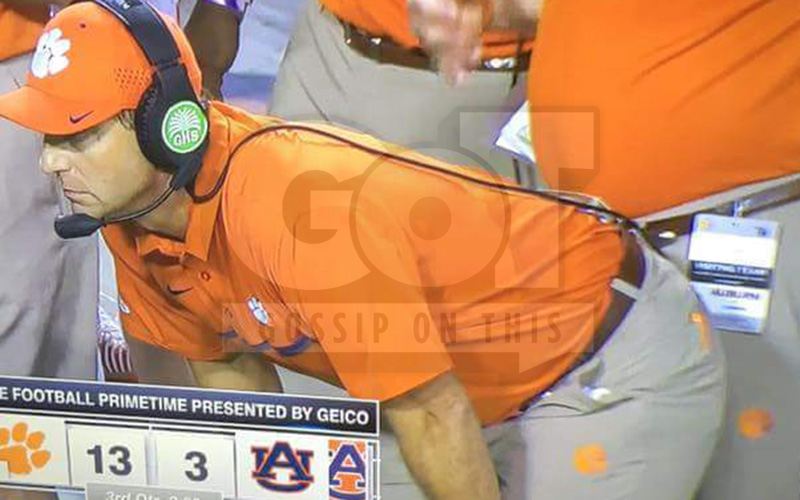 Saturday's college football game between Clemson and Auburn was chock full of storylines. The 19-13 Clemson victory either revealed the Clemson is overrated or Auburn is underrated (depending on who you ask), but there were stories galore outside of the actual game that have since surfaced.
One is the insane bet a very confident Clemson fan placed on the game. So sure that the number two ranked Clemson would pull out the victory against unranked Auburn, the bettor put down $122,000. And while I'm sure he was sweating bullets during the game, the eventual victory by Clemson pulled him in a quick $38,125. Not a bad afternoon.
Another story that has popped up is how exactly Clemson's defensive coordinator managed to keep Auburn to a paltry 13 points. Well, apparently he Googled it. After being tipped off that Auburn would be deploying a rarely-used offensive strategy, the Wing-T, the coordinator, Brett Venables said he, "literally Googled, 'How to stop the Wing-T.'" Apparently Google could be a great defensive coordinator because it worked.
And finally, a picture surfaced of Dabo Swinney on the sideline during the game. The picture comes late in the third quarter when Clemson was up 10 points, so you have to imagine ole Dabo is feeling pretty good at that moment.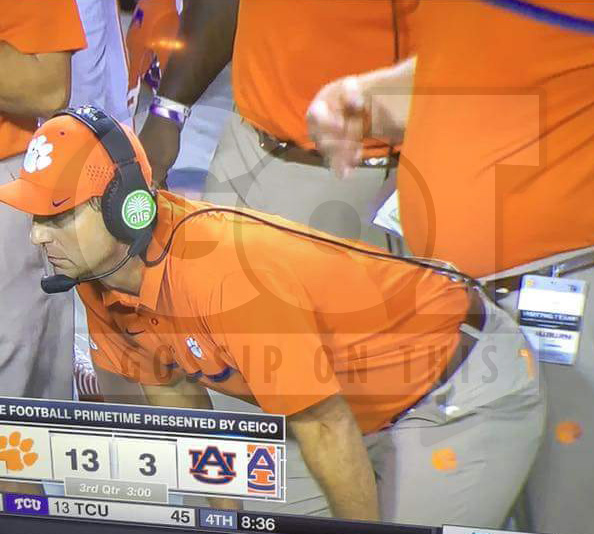 Maybe too good, though, if this picture is any indication. The image shows Dabo backing his ass up right into another coach on the sideline. Who knew Clemson got down like that?
So needless to say, between the crazy bets, Googling their way to victory, and a little premature celebration on the sideline, the game between these two teams was just as interesting (if not more so) off the field as it was on.
Be the first to receive breaking news alerts and more stories like this by subscribing to our mailing list.