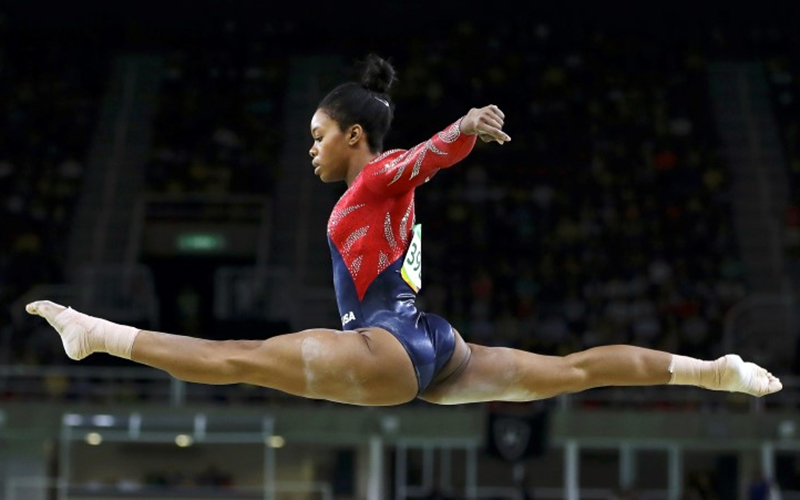 Gabby Douglas had high hopes when arriving to Rio. The reigning All-Around champion wanted the chance to defend her title, as well as win the gold medal with her fellow teammates. However, her 2016 Olympics experience has not been pleasant and she's trying to rise above the haters.
Though she won a team gold medal, Douglas was unable to defend her all-around title due to a two per country/team rule, and she finished second to last place in her only event final. To top it off, she's had to deal with intense social media scrutiny and criticism; something her all of her teammates have avoided.
She tearfully explained her experience to the Washington Post as she completed the Games in disappointment:
"Everything I've gone through has been a lot this time around and I apologize if [I seemed] really mad in the stands. I wasn't. I was supporting Aly. And I will always support them and respect them in everything they do. I never want anyone to take it as I was jealous or I wanted attention. Never. I support them, and I'm sorry I wasn't showing it."
Black Twitter targeted Douglas as soon as she stepped onto the Olympic stage without her hair "laid" as some black women would expect. It was a criticism she faced in 2012, but her glowing star power overshadowed the hate. With Simone Biles the star of 2016, and unable to defend the All-Around title, Douglas had little to no protection from internet trolls.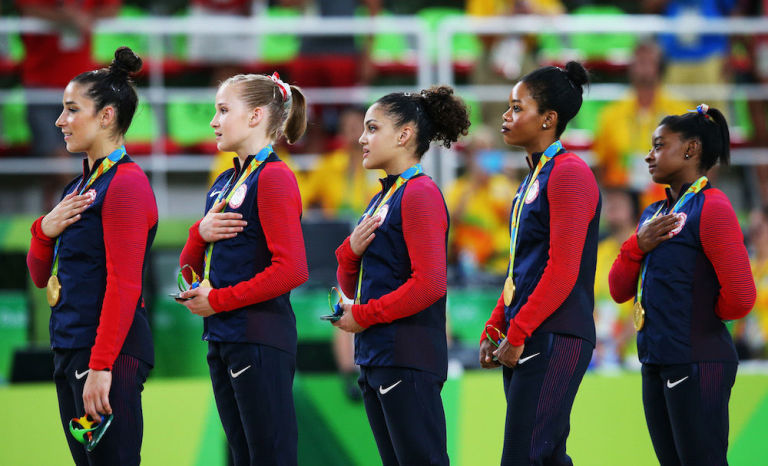 The hair debate was followed by unpatriotic accusations. Douglas was the only member of the "Final Five" not to cross her heart as the National Anthem playing during their gold medal awards ceremony.
She was then caught looking "salty" as Biles and fellow USA team member, Aly Raisman, received gold and silver medals, respectively, in the all-around competition. Douglas, the third best gymnast in world, according to the qualification around days prior, was forced to watch from the stands. She barely clapped or celebrated as her other teammates gleamed in joy.
Douglas' mother, Natalie Hawkins, has done several interviews defending her "heartbroken" daughter, due to social media bullying.
"She's had to deal with people criticizing her hair, or people accusing her of bleaching her skin. They said she had breast enhancements, they said she wasn't smiling enough, she's unpatriotic. Then it went to not supporting your teammates. Now you're 'Crabby Gabby.' You name it and she got trampled. What did she ever do to anyone?" she told Reuters.
Though she envisioned her 2016 Olympics differently, Douglas doesn't regret coming back to the sport after 2-year break and she's going to "take this experience as a really good, positive one."
She added, "I've been through a lot…I still love the people who love me. Still love them that hate me. I'm just going to stand on that."
And at the end of the day, this girl still has THREE gold medals and is the first African-American ever to win the all-around gold medal. The haters are just gonna have to keep hating.
Be the first to receive breaking news alerts and more stories like this by subscribing to our mailing list.