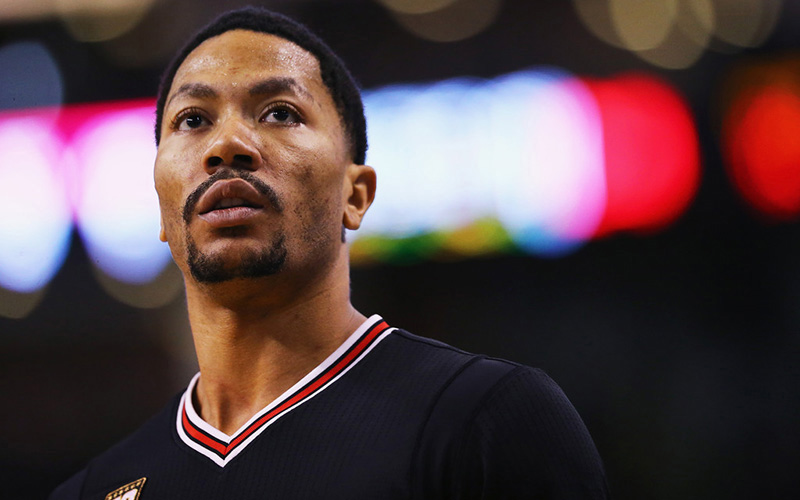 Chicago native and NBA All-Star point guard Derrick Rose is going to be leaving his hometown for the Big Apple following a trade between the Chicago Bulls and the New York Knicks.
After being drafted by the Bulls as the first overall pick in the 2008 draft, Rose's career in Chicago has been shaky at best. No one can deny the skill and athleticism that's on display while he was on the court.
The issue was that he wasn't on the court enough. After being plagued by injuries in his 8 years with his hometown squad, the Bulls felt it was best to let their star point guard go and look ahead at rebuilding after missing the playoffs for the first time in 10 years.
For Rose, New York is one of the best places he could go, as the Knicks had one of the worst set of point guards in the league this year. And despite not wanting to leave his home of Chicago, Rose said New York was his first choice when he heard he might be traded. "He wants the spotlight," a source close to Rose said.
For the Knicks, who haven't had the success a team in one of the largest markets in the country would expect or hope for, the trade should bolster their weak line-up of guards. Along with D-Rose, the Knicks will also receive Justin Holliday in exchange for Robin Lopez, Jose Calderon, and rookie Jerian Grant.
And while the idea of having Carmelo Anthony and Derrick Rose on the court together, along with European sensation Kristaps Porzingis, is exciting, it certainly doesn't come without risk. Rose is constantly an injury concern, having missed all of the 2012-2013 season and playing only 10 games in 2013-2014, and just over half in 2014-2015.
This year was Rose's first real season in over three years as he managed to take the court in 66 games, but the prospect of paying the superstar just to ride the pine has to be weighing on the minds of everyone in the Knicks' front office.
Both of these historic teams are in a rebuilding mode after disappointing seasons, and with the 2016 NBA draft, they've already begun the long climb back to the top with the biggest trade thus far in the off-season.
But who will eventually be crowned the winner in this trade? Only time will tell.
Be the first to receive breaking news alerts and more stories like this by subscribing to our mailing list.