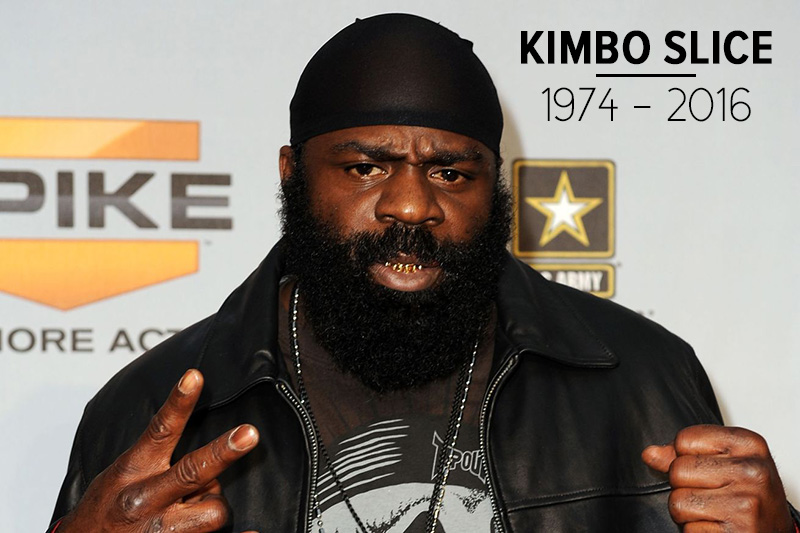 The mixed martial arts fighter known as Kimbo Slice has died. He was 42 years old.
TMZ Sports reported late Monday night (Jun 6) that Slice was in "dire condition" at a hospital in florida and they followed up a few hours later to confirmed the news that he had passed away.
As for the details about his death (e.g. how he died), TMZ says they're "working on it." Meanwhile, police are reportedly "at his home gathering information from family members."
Kimbo Slice (born: Kevin Ferguson) became famous for his backyard fighting videos back in 2003 and quickly became an Internet sensation, years before today's social media craze.
Back in 2003, Kimbo Slice became in Internet sensation for his popular backyard fighting videos back in 2003, years before YouTube even came out, leading Rolling Stone to eventually call him "The King of Web Brawlers" in 2006.
Kimbo's last fight was back in February when he defeated Dada 5000, but officials overturned the victory after Slice tested positive for a banned steroid.
In 2009, Slice competed on "The Ultimate Fighter," and while his MMA career never really took off, he was undefeated as a boxer with a record of 7-0.
At the time of his death, Kimbo Slice was living with his family in Coral Springs, Florida. He leaves behind six children (three boys and three girls) along with his fiancée, Antoinette Ray.
Be the first to receive breaking news alerts and more stories like this by subscribing to our mailing list.