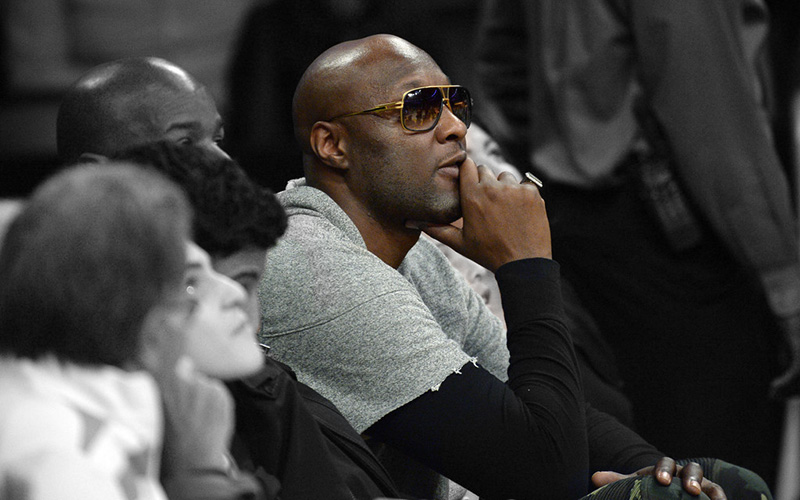 So it appears Lamar Odom didn't learn a damn thing from his near death experience last year when he overdosed at a Nevada brothel.
According to TMZ, L.O. is hitting the glass pipe again and his friends and family are extremely worried about him. Are we even surprised anymore?
Multiple sources close to Odom — hoping to get through to the NBA star — tell us he's been acting very strange lately. His friends are convinced he's off the wagon, and for the last few weeks they've been trying to get through to him.

So, a group of people went to his home to convince him to enter rehab — but Odom scoffed … telling the group he doesn't need any help. It sounds just like the failed intervention attempt from 2013.

During the confrontation, which took place at Odom's home in Calabasas, we're told his friends noticed drug paraphernalia scattered all over the place … including crack pipes, baggies and roaches.

We're told the fear is that Odom believes he's invincible — as evidenced by the fact he's been hitting bars and drinking while still recovering from the damage he suffered from the overdose.
Last month, Khloe filed for divorce from Lamar for the second time and cited "irreconcilable differences" as the reason for the break up.
A source close to the estranged couple told People that the marriage has been over for some time now; Khloe just recently decided to make it final.
"This was always the plan. The divorce has never been officially off. Khloé was waiting for the timing to be right," the insider said.
With Lamar out here sucking on glass dicks and the fact that he has the potential to become Eddie from "The Five Heartbeats" in the next few years or possibly be lying in a grave (God Forbid), who can blame Khloe for wanting a divorce? He's lucky she even deals with his crack-smoking ass.
On another note, we hope that he gets help soon.
Be the first to receive breaking news alerts and more stories like this by subscribing to our mailing list.