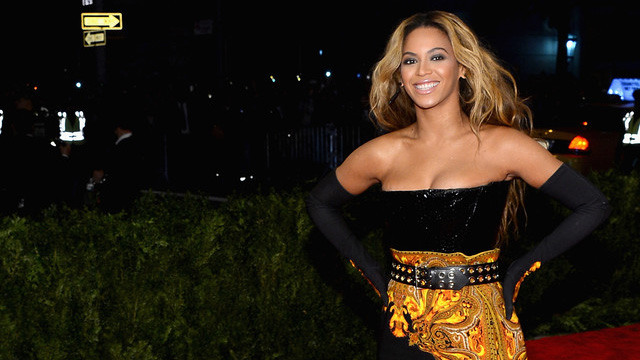 No joke, Beyonce really might be pregnant again!
Over the past few weeks, rumors have been swirling of a possible second Beyonce pregnancy. The rumors were first sparked after the internet started noticing what they believe to be a "growing baby bump" protruding from Beyonce's abdomen.
Then Media Take Out came out with one of their WORLD FAMOUS SUPER DUPER MEGA WEGGA WOMBA HUMONGOUS EXCLUSIVES and it was all hell from there.
On Monday, The New York Post's Page Six gossip column reported that "multiple sources" had told them that Beyonce and Jay-Z were expecting their second child together, despite the fact that Beyonce is currently in the middle of a world tour.
Then, this:
Beyonce is canceling her Tuesday concert in Belgium because of dehydration and exhaustion. In an email to The Associated Press, the singer's publicist says Beyonce has been advised by her doctors to rest. She was scheduled to perform at the Sportpaleis in Antwerp. The show will be rescheduled and tickets can be used at that show. Her next tour date is Wednesday at the same arena. The statement says "she is awaiting word from her doctors before making a decision."
"Dehydration and exhaustion" and "She is awaiting word from her doctors before making a decision" sounds like PR talk for "She's pregnant, but is waiting to make an official announcement," no? Or maybe Beyonce really is "exhausted" or "dehydrated."
Nah. Definitely the first one. Beyonce never gets tired.
Be the first to receive breaking news alerts and more stories like this by subscribing to our mailing list.