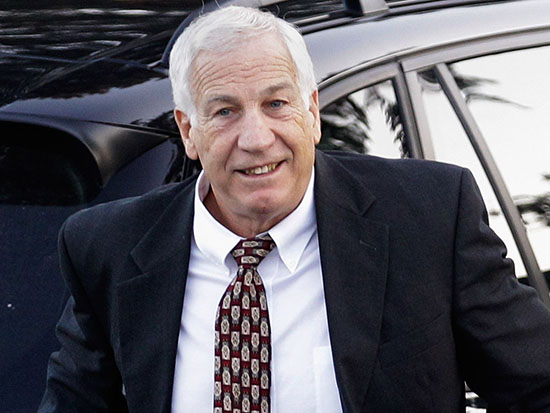 The scum of the earth, aka former Penn State assistant coach Jerry Sandusky, has somehow managed to prove himself an even worse human being than we thought possible.
The depravity of his molestation and sexual abuse of young boys has already been proven in a court of law. But new evidence is being brought to light by a former child prostitute that Sandusky not only raped and molested boys, he also sex trafficked them as well.
The Huffington Post has more details on the latest developments:
The New York Daily News reports that on Monday, Greg Bucceroni, a self-described former child prostitute, sent an email to officials at Poly Prep Country Day School in Brooklyn.

In the message, Bucceroni said he was associated with a child sex ring that included Sandusky and former Poly Prep football coach Phil Foglietta. The email said that, in 1979, Bucceroni was originally expected to have sex with Sandusky, but, because of time constraints, he was introduced to Foglietta instead.
There's something really, really rotten in the world of youth sports. When did coaches get into the game for nothing more than pedophilia?
There isn't a jail rank, dusty and wretched enough to punish Sandusky for all of his violations against humanity.
Be the first to receive breaking news alerts and more stories like this by subscribing to our mailing list.