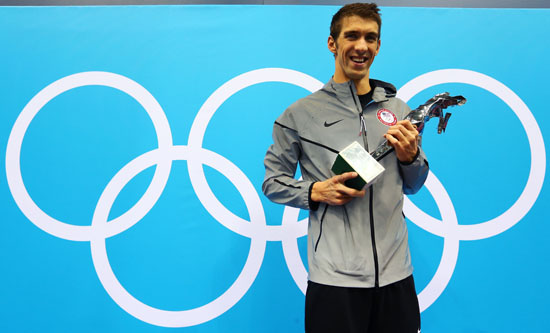 Michael Phelps doesn't have to live his life like it's golden, because his life actually is golden.
Although he only needed to win 19 medals to become the most decorated athlete in Olympic history, that didn't stop Michael from giving his all in subsequent events, rounding out his medal total to 22. His final Olympic event was the 4×100-meter medley relay and he struck gold one last time,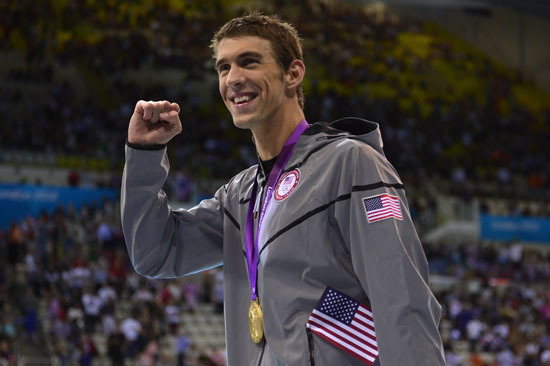 Speaking to USA Today, Michael, who now has a whopping 18 gold medals, reflected on his moment for life:
"I've been able to do things no one else has ever done," Phelps said. "And that's what I've always wanted to do."
The big question is whether or not Michael will return for the 2016 Summer Olympic Games in Rio de Janeiro. Michael has repeatedly and emphatically said no, he won't. But his mother says otherwise.
In an interview with 60 Minutes, Debbie Phelps made her case for Michael to take her to the 2016 games.
"I want to go to Rio in 2016," Debbie said. "I do. He told me he'd send me there on vacation, he told me. But you know, I was like, I'm like, 'Come on, Michael just a 50 freestyle.'"
How long can a son ignore his mother's requests? Mama Phelps might just wear him down. 2016 is a long time away, she's got time.
In other funny but touching news, when Michael finished his final Olympic event today, Debbie Phelps didn't explode with joy or glee. She just collapsed in a moment of pure, utter bliss that resulted in her senses being completely overwhelmed.
Or, as those of us on the Internet would say: I can't.
Ain't nothing like a mother's love. Go, Mama Phelps.
Be the first to receive breaking news alerts and more stories like this by subscribing to our mailing list.