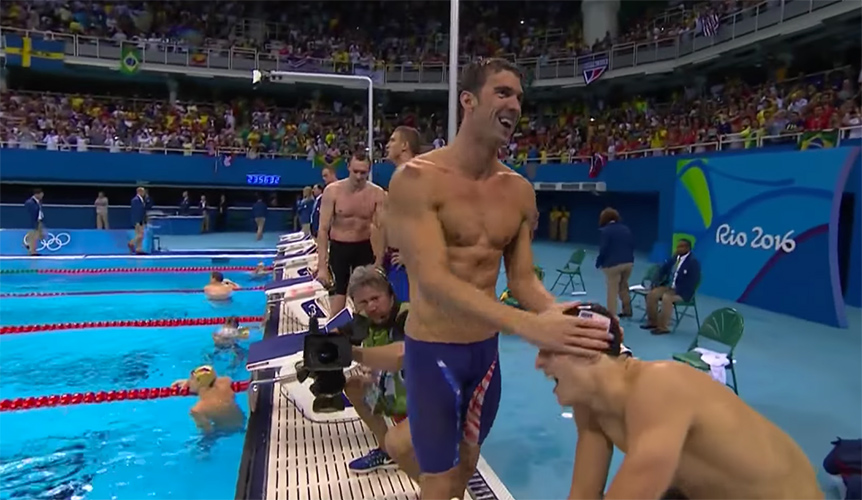 You might not have heard this yet, but Michael Phelps crushed it on Sunday night (Aug. 7) at the 2016 Olympic Games in Rio and secured ANOTHER gold medal for himself. If you haven't been counting, that brings his gold-medal total to a jaw-dropping 19.
If you missed the moment when Phelps and Team USA knocked out the rest of the competition in the 4×100 freestyle relay, here it is:
So, yes, Michael Phelps is a living legend. He is the human heir to Poseidon's throne if you will. Actually, he might be part-merman at this point.
But there are a few more things that make Michael Phelps cool besides his unstoppable swimming talent. Get to know a little more about the man behind the gold medal and understand why he's really the man.
Be the first to receive breaking news alerts and more stories like this by subscribing to our mailing list.