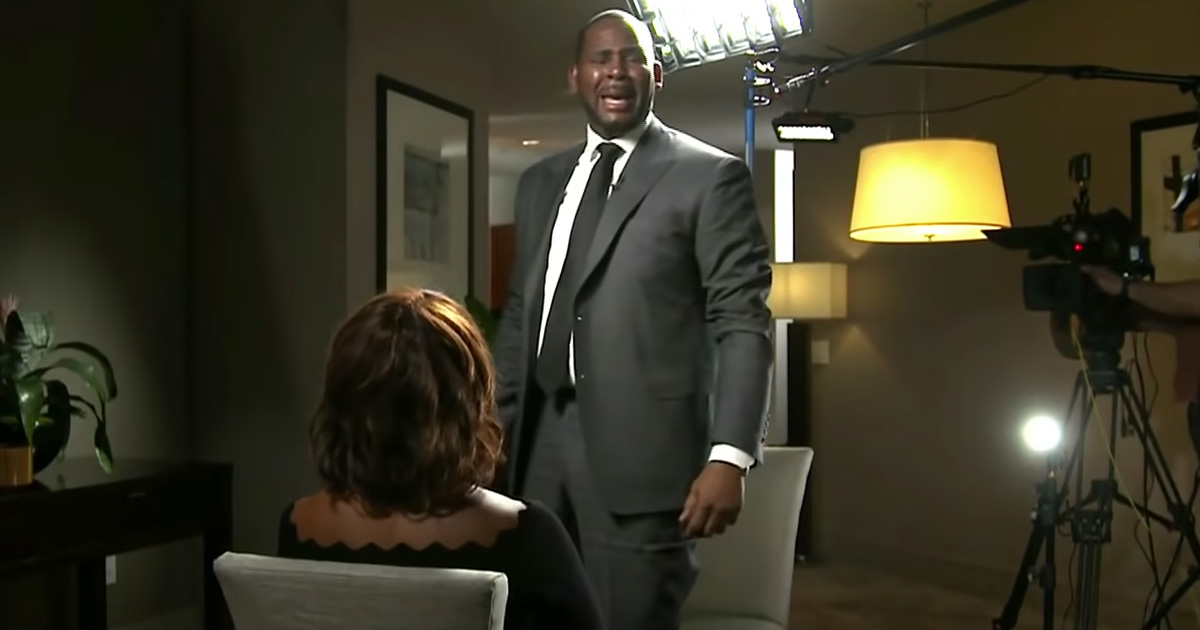 The first of R. Kelly's "explosive" two-part interview with Gayle King aired on CBS This Morning Wednesday (Mar. 6), and it was just as bizarre as we all expected it to be.
Kelly's interview with King was his first since his arrest in late February.
The disgraced R&B singer—who is facing 10 counts of criminal aggravated sexual abuse involving minors—vehemently denied ALL of the allegations against him, and said that EVERYONE is lying on him as he proclaimed his innocence throughout the interview, which was broken up into two parts, the second of which will air Thursday (Mar. 7).
Now, you might be wondering to yourself, why on earth would someone go on national television at a time like this? Well, according to Sylvester the Molester, he's "tired of all the lies."
"I've been hearing things, and you know, and seeing things on the blogs, and you know, you know, I'm just tired," he said.
Below are some of the most cringeworthy moments and quotes from part 1 of R. Kelly's sit-down with Gayle King.
1
When he basically called the people participated in the "Surviving R. Kelly" Lifetime documentary a bunch of liars.
"They are lying on me… If you really look at that documentary, which I'm sure you have, everybody says something bad about me.

"Nobody said nothin' good. They was describing Lucifer. I'm not Lucifer. I'm a man. I make mistakes, but I'm not a devil, and by no means am I a monster."
2
When he explained "the power of social media" and how easy it is someone to lie on him.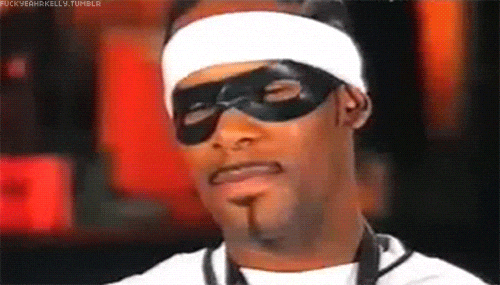 "You can start a rumor on a guy like me or a celebrity just like that. All you have to do is push a button on your phone and say, 'So and so did this to me, R. Kelly did this to me.'

"And if you get any traction from that, if you're able to write a book from that, if you're able to get a reality show… then any girl that I had a relationship in the past that it just didn't work out, she can come and say the same exact thing.

"I have been assassinated. I have been buried alive. But I'm alive."
3
When he talked about allegations that he's held women against their will and how stupid it would be for him to do that.
R Kelly isn't even talking to Gayle so much as he's talking to the camera. He wants this interview to be another performance. He wasn't ready for Gayle's stellar and unflappable style. pic.twitter.com/jxYisuGT1N

— deray (@deray) March 6, 2019
"I don't need to. Why would I? How stupid would it be for R. Kelly, with all I've been through in my way way past, to hold somebody, let alone 4, 5, 6, 50, you said — why — how stupid would I be to do that?!"
4
When he turned to the camera and started screaming for people to "use your common sense."
"That's stupid, guys! Is this camera on me?!?

"That's stupid! Use your common sense! Forget the blogs, forget how you feel about me. Hate me if you want to, love me if you want. But just use your common sense.

"How stupid would it be for me, with my crazy past and what I've been through – oh, right now I just think I need to be a monster, and hold girls against their will, chain them up in my basement, and don't let them eat, and don't let them out, unless they need some shoes down the street from their uncle!"
5
When he snapped on camera and jumped up, shouting with eyes full of pedo tears.
Gayle is sitting calmly in the wish a nigga woods. https://t.co/difCij3YYw

— Hey Maid Floydweather (@JediMassaYoda) March 6, 2019
"Stop it. Y'all quit playing! Quit playing! I didn't do this stuff! This is not me! I'm fighting for my f***ing life! Y'all killing me with this sh*t!

"I gave y'all 30 years of my f***ing career! 30 years of my career! And y'all trying to kill me?!? You're killing me, man! This is not about music!

"I'm trying to have a relationship with my kids! And I can't do it! Y'all just don't want to believe the truth! You don't want to believe it!"
6
When production briefly paused filming so that R. Kelly's team could help him calm down.
Gayle King was forced to pause her interview with R Kelly after the embattled singer stood up and began yelling directly into the camera. #RKelly pic.twitter.com/ByEquQWkRn

— Consequence of Sound (@consequence) March 6, 2019
"I hope this camera keep going… This is not true! That doesn't even make sense! Why would I hold all these women? Their mothers and fasters told me, we're going to destroy your career!"
7
When he pleaded for people to focus on the "real girls out there missing."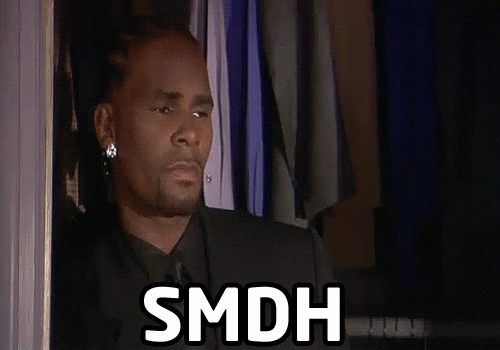 "It's real girls out there missing! It's real young girls out there being abducted, being raped, OK? They really are on chains. They really do have chains on their wrists and they can't get out and they end up buried and dead. This is not me."
8
When Gayle King had to take control and tell "Robert" that she wants to have a conversation with him and not have him "just ranting at the camera."
"I came here for them to hear me talk. I need help! This is the kind of help I need. I need somebody to help me not have a big heart, because my heart is so big. People betray me, and I keep forgiving 'em!
9
When Gayle told R. Kelly to his face that he was clearly playing the victim card.
"I'm just telling the truth. I'm just telling the truth and the reason I'm emotional – and I apologize for that — is because this is the first time I was able to say something. I've said nothing!"
10
When he talked about his "girlfriends," 23-year-old Joycelyn Savage and 21-year-old Azriel Clary.
"I love 'em and it's almost … it's like they're my girlfriends. It's like, you know, we have a relationship. It's real. And I know guys—like, I've known guys all my life to have five or six women, OK? So don't go there on me, OK? 'Cause that's the truth."
11
When the 52-year-old talked about his affinity for younger women. "I don't look at 'much younger than me.' I just look at 'legal.' I just look at 'you're you, I'm me."

He said to Gayle: "Now, I don't know if you're married. I don't know. I don't know if you have a relationship. I don't know what you … you know, I don't know. But one might be older than the other. One might be younger than the other, OK?

"So I just look at 'legal,' OK? People. There are older men that like younger women. There are younger women that like older men. I'm a older man that love ALL women."
12
When he talked about meeting Joycelyn Savage through her father.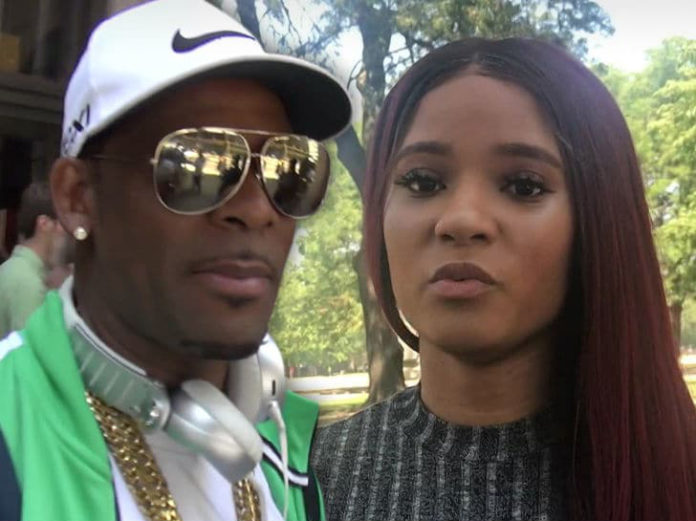 "I didn't go looking for a Joycelyn Savage. I was doing my show. He brought her and asked a friend of mine to put her on the stage with R. Kelly … make sure she's on the stage."
13
When he said Joycelyn & Azriel's parents sold them to him.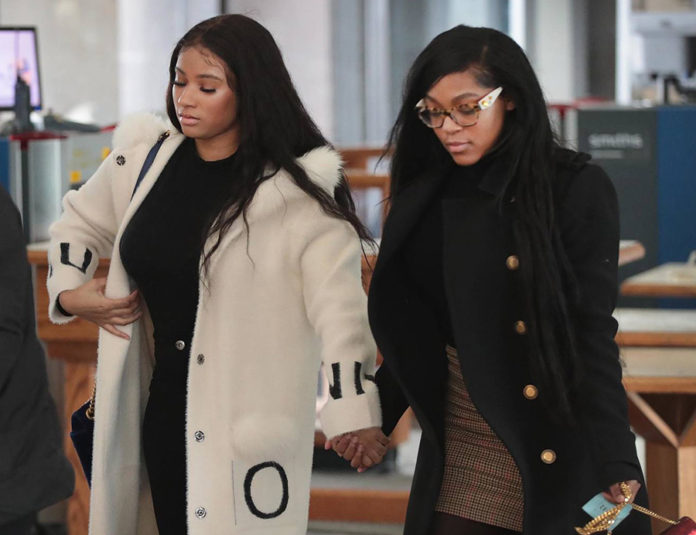 "What kind of father, what kind of mother, will sell their daughter to a man? How come it was OK for me to see them until they wasn't getting no money from it?

"Why would you take your daughter – if I'm going to take my daughter and she's 19 years old to a 49-year-old icon, whatever, celebrity or R. Kelly concert, or whoever it is, I'm not going to put her on the stage and leave her. I'm going to take her to the concert. Their father is more into my music and know about my music than they do."
14
When he talked about wanting to have a relationship with his kids.
"I'm not fighting for my career here. I'm fighting for my rights, and I'm fighting to have a relationship with my kids more than anything. I was a relationship with my kids because I've missed a lot of years of their lives. They love me, I love them.

"I bet you they [want a relationship with me]. I'd bet my breath on it. But they're pressured, and I get it, but I think that's going to change in due time."
15
When Gayle asked him how if he would feel if someone did to his daughters what he's accused of doing to other people's daughters.
"Let me tell you something, I'd be up in that mother… f**k everything up. I had to bleep myself, but I would be f**king everything up. I would have to arrest myself after I did what I had to do."
16
When he was asked if being sexually abused as a child affected him.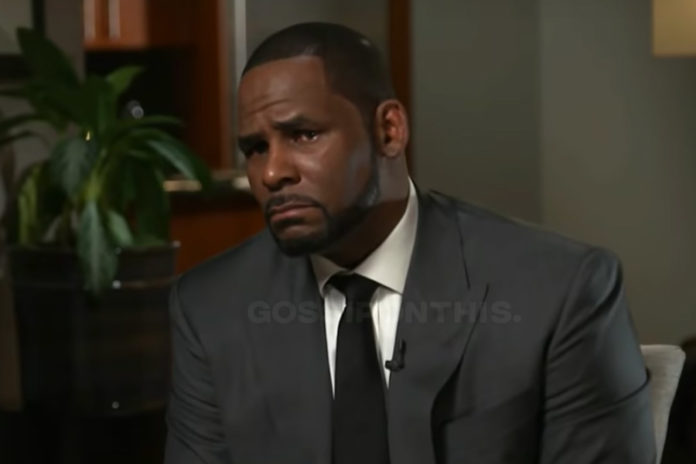 R. Kelly: "It hasn't affected me at all."

Gayle King: "Robert…"

Kelly: "It has affected me in a way though, yeah. It affected me in this way. Anything that I've been through, [the sexual abuse], any struggles I've had in my past has affected my music."

King: "Has it affected your behavior?"

Kelly: "Absolutely not. Because I'm gonna tell you something. I know people thing, 'Oh, he was abused, that's why he doing that. No no no no no."
17
When he became increasingly arrogant and condescendingly challenged mental health experts' theory that most people who are abusers have been abused, but not all people that have been abused go out and abuse others.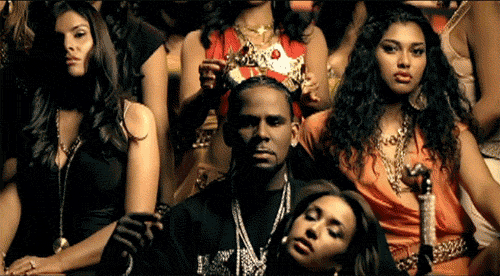 "That's what the experts say? But they didn't say all, did they? Alright. Here I stand. I'm in the 'not all,' OK?

"But they also didn't say when you're R. Kelly, OK? And you're famous, and your name is ringing 25 million times a day all over the world … of people trying to get money from you … and they're using your past … they're using the past allegations, 'the past case that he beat' to link it on to that. They're using that."
Be the first to receive breaking news alerts and more stories like this by subscribing to our mailing list.