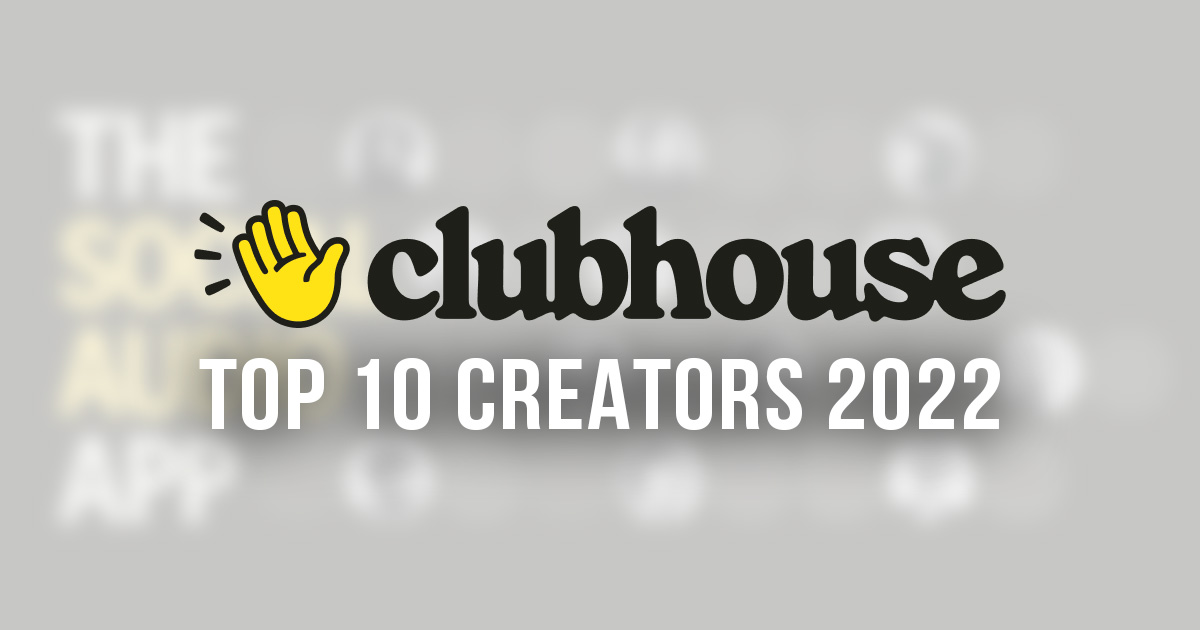 While it's no secret the popular social audio application Clubhouse has experienced some changes since its early days during the height of the pandemic, there's a creative group of individuals keeping the platform true to its roots. Allow us to introduce you to Clubhouse's top creators list of 2022.
At one point, everyone was talking about Clubhouse, as it quickly became the hot new social media app. The uniqueness of the platform has spawned many imitators (like Twitter Spaces, for example), but fortunately for Clubhouse, it has somewhat of a cult-like following of loyal users who are only interested in Clubhouse and Clubhouse only.
Those extremely loyal Clubhouse users split their time on the app between conversing with each other in social and private invite-only rooms, and also participating in larger, public rooms hosted by a dedicated group of entertaining content creators. Depending on whose room you're in, you could be learning about real estate, crypto, or financial literacy, playing a game, listening to drama rants, discussing current events, or getting relationship advice.
Because the rooms shown to users are primarily based on who they follow, if you're not following the right people, the app can become boring and mundane pretty quickly, especially after the novelty wears off. Fortunately for you, we put together a list of the top room creators … basically the people you should be following to keep the app fun, interesting, and engaging.
Take a look below:
Be the first to receive breaking news alerts and more stories like this by subscribing to our mailing list.