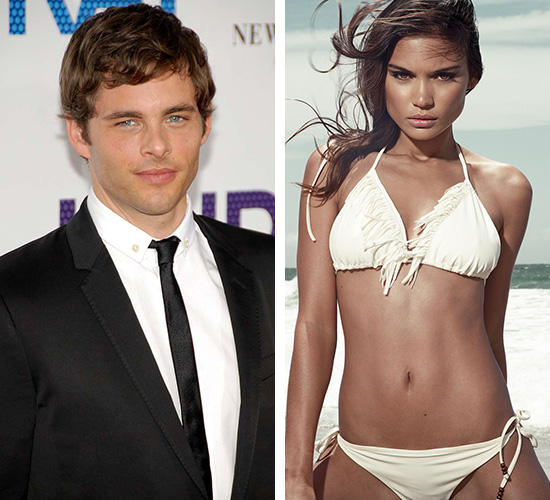 Actor James Marsden and Brazlian model Rose Costa are expecting a baby together … after having a one night stand in Miami a few months back.
According to an exclusive report from the New York Post, the 38-year-old "X-Men" actor and the 24-year-old Ford Model met in New York City last fall, and despite the fact that Costa was in a two-year relationship with another actor, Chris Santos, she and Marsden — who had just gone through a divorce from his wife of 11 years — started dating.
And within a few short months … Rose Costa was knocked up with James Marden's love child.
A source told the NY Post that Santos and Costa had been living together in LA when she decided to move to New York last August to pursue modeling. She met Marsden in the city in the fall, and the two started dating.

"Santos found out and flew to New York to win her back," a source told us, adding the couple then reunited and moved back to LA. "They spent the holidays together and got a new apartment."

But a few months later, Costa needed to renew her visa and flew back to Brazil with a two-day layover in Miami. Marsden was in Miami at the same time, and the two spent the night together.

We are told that when Costa came home, Santos confronted her about Marsden. "She confessed everything. She told him they hooked up one night, one time," a source told us, adding they split and Costa immediately moved out. Another source insists she and Santos had gone their separate ways before she got together with Marsden.
A month later, Rose Costa finally confessed to her ex boyfriend that she was having a baby with James Marden.
She is reportedly three months pregnant, and plans on keeping the child. (Of course she's keeping the baby! Can you say "child support?")
This will be Rose's first child and Marsden's third — he has two children with his ex-wife Lisa Linde.
Just so you know … it only takes one time to make a baby, for all you one-night standers out there.
Be the first to receive breaking news alerts and more stories like this by subscribing to our mailing list.