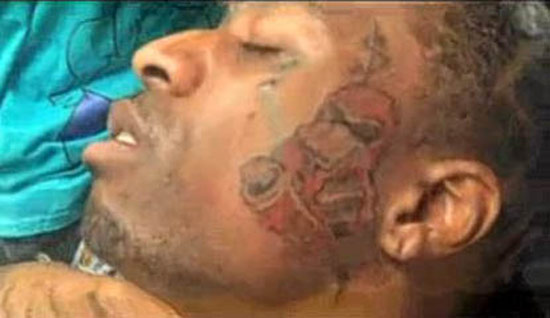 Yung LA has spoken out about that insane duck tattoo of his….
The ATL rapper recently told XXL Magazine:
"That tattoo just comes from something in the city. My cousins grew up with a lot of people from Zone 6, I know a lot of people from Zone 6, and the people from Zone 6, there whole movement is called Duct Tape and I just had been really getting up with these guys. Everybody in the city from Zone 6, Zone 3, Zone 1, from Duct Tape to YGC to CDB to 30 Deep, there's so many cliques in Atlanta and I just wanted to be the Robin Hood, I just wanted to be the guy that could have relationships with everybody in the city."
LA also revealed that he is currently working to get out of his deal with Grand Hustle.
"Right now we're actually fighting. We got our lawyers going to war with them. They just tryin' to free me out of the contract. They don't wanna let me go, but they don't want to work for me either. The business is just all backwards. I feel like at this time in my career its time to surround myself with a successful system, no disrespect to Grand Hustle, when I first got there, their system was crazy. They had a system that worked. And over the last three-and-a-half years I just watched their system go down." (Source)
Wonder what T.I. would have to say about all of this???
Your thoughts?
Be the first to receive breaking news alerts and more stories like this by subscribing to our mailing list.