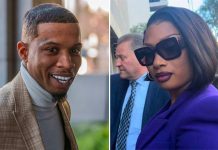 Tory Lanez appeared in a downtown Los Angeles courtroom Tuesday morning (Jun 13) where he learned that he will be sentenced at a later date following his guilty conviction in the Megan Thee Stallion shooting case.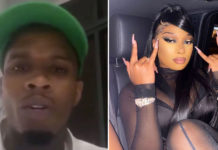 Tory Lanez took to Instagram Live Tuesday night (Oct. 20) in yet another desperate attempt to clear his name in regards to the shooting of Megan Thee Stallion ... which she claims he did and he (kinda sorta) claims he did not.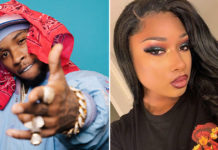 Not even 24 hours after Tory Lanez released a whole album to tell the world that he did NOT shoot Megan Thee Stallion and her team is "trying to frame" him comes reports that Lanez fired four shots at Meg's feet after allegedly telling her "Dance, bitch!"
Tory Lanez has finally broken his silence and is sharing his side about what happened the night Megan Thee Stallion was shot.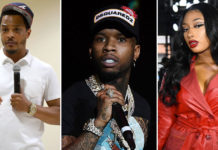 T.I. is opening up about a recent conversation he had with Tory Lanez regarding the Megan Thee Stallion shooting.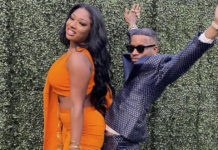 Tory Lanez reportedly apologized to Megan Thee Stallion just hours after shooting her ... and it sounds like he tried to blame it all on the a-a-a-a-a-alcohol.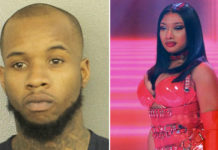 The Los Angeles Police Department is looking into the allegation that Tory Lanez shot Megan Thee Stallion, and TMZ is reporting that the rapper/singer could be charged with assault with a deadly weapon if it is determined that he was the triggerman.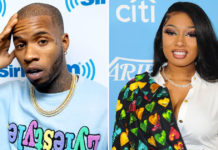 The Megan Thee Stallion shooting situation just took a very strange twist as it has been revealed that Tory Lanez was the person who shot her following a dispute inside his vehicle.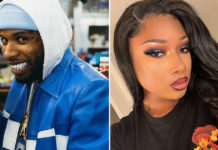 Tory Lanez was arrested on a gun charge following an altercation early Sunday morning (Jul. 12) that took place outside his Hollywood Hills home ... and Megan Thee Stallion just so happened to be with him at the time and was taken to the hospital with injuries to her foot.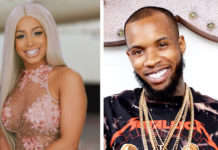 After getting caught in the crossfire between Don Q and Tory Lanez, DreamDoll drops a grenade of her own. Y'all gon' learn to stop underestimating these femcees in the game.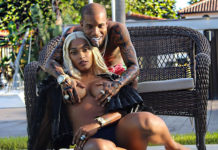 After posting two photos of Tory Lanez on her Instagram page, Joseline has confirmed that shea and the rapper/singer are a couple and are DEFLEE bumping uglies on the regular.