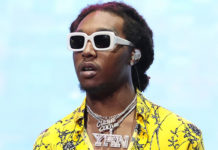 Takeoff is the subject of a lawsuit and LAPD investigation after a woman claimed the Migos rapper sexually assaulted her at a party in Los Angeles.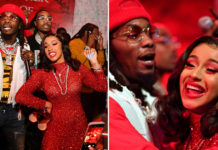 Cardi B supported her husband Offset at the rapper's private listening party in Atlanta to celebrate the release of his debut solo album "Father of 4."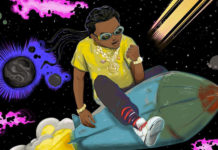 The day has finally arrived. Takeoff's solo debut "The Last Rocket" was released Friday (Nov. 2), and Twitter couldn't be more excited about it.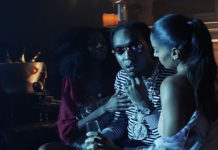 Following the release of Quavo's album, it looks like Takeoff is the next member of Migos to drop his own solo project, and he's kicking things off with his debut single "Last Memory."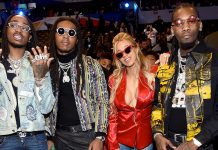 With just two days left until her debut album Invasion of Privacy drops, Cardi B is keeping the promo train going with the release of yet another new song. This time, she's teaming up with her fiancé Offset and his cousins Quavo and Takeoff, collectively known as Migos, for a new track called "Drip," which hit the internet late Tuesday night (Apr. 3).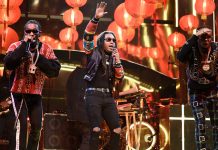 Migos—promoting their third studio album "Culture II"—made their SNL debut as musical guests with performances of their hit single "Stir Fry" and another cut from the project called "Narcos."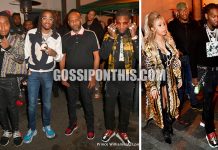 Migos celebrated the release of their new album Culture II with a big release party in Los Angeles during NBA All-Star Weekend 2018.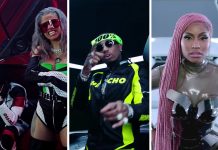 Migos, Nicki Minaj and Cardi B are taking us to the future we deserve to be living in today in the highly anticipated video for their hit single "Motorsport."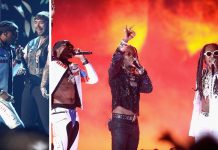 Migos and Post Malone are responsible for some of the year's biggest hits, so it's only right that they teamed up for a hit-filled performance during the 2017 BET Awards.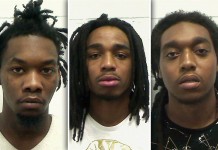 Migos are really living up to what they talk about in their raps. This past weekend, the "Versace" rappers were arrested for felony gun and...