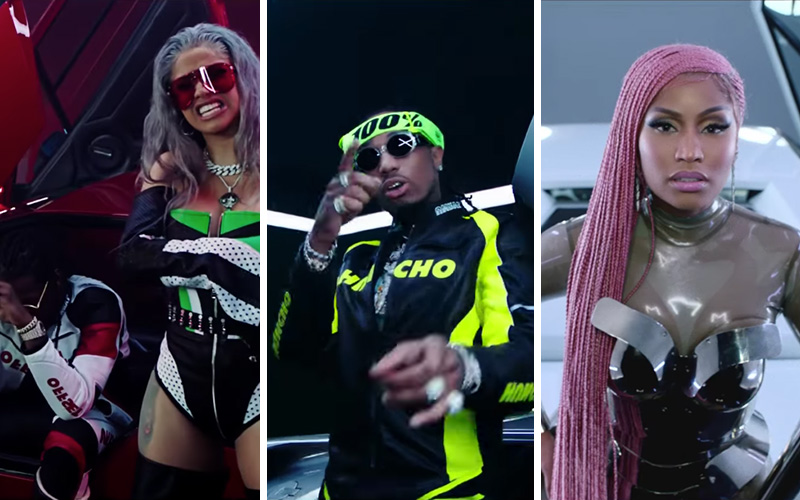 It's damn near 2018, and we're still not living in the future The Jetsons predicted almost six decades ago.
I mean, yeah, we have pocket computers that give us the ability to prove someone's argument wrong in real-time with a simple Google search. And we do have "driverless" cars on the road now (shout-out to Tesla!), but traffic is a bitch and it's time for our cars to leave the ground and start flying through the air.
That being said, Migos, Nicki Minaj and Cardi B are taking us to the future we deserve to be living in today in the highly anticipated video for their hit single "Motorsport."
Directed by Bradley & Pablo and Quavious Marshall (aka Quavo), the futuristic clip features the artists spitting bars as they're juxtaposed with expensive whips. We're also treated to visuals of flying Lyft cars, neon lights, and floor-length pink braids, courtesy of Miss Minaj.
Watch Migos' "Motorsport" video featuring Nicki Minaj and Cardi B below:
Be the first to receive breaking news alerts and more stories like this by subscribing to our mailing list.