The rioter who was shot and killed inside the U.S. Capitol during a siege on the building has been identified as Ashli Babbitt, an Air Force veteran from San Diego and avid supporter of President Donald Trump.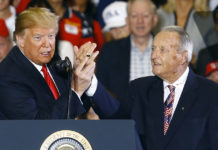 College football coaching legend Bobby Bowden released a statement Wednesday (Oct. 21) endorsing President Trump for re-election, saying that he beat COVID-19 just so that he could vote for Trump and basically "Keep America Great."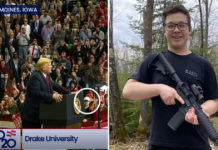 Kyle Rittenhouse—the 17-year-old white supremacist suspected of murdering two people and injuring another during Jacob Blake protests in Kenosha, Wisconsin—was photographed in the front row of a Donald Trump rally back in January.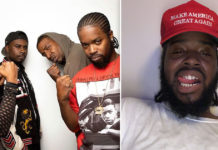 Social media is calling for rap fans to cancel "Knuck If You Buck" by Crime Mob after member and producer Lil Jay confirmed that he supports Donald Trump.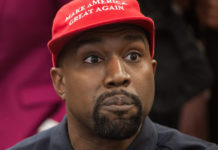 As if you already didn't know, Kanye West has gone full MAGA now.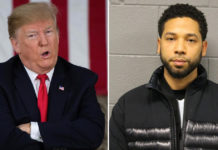 President Donald Trump weighed in on Jussie Smollett's arrest Thursday, calling the actor out for making "racist and dangerous comments" and insulting "tens of millions of people."
Pro-Trump singer Joy Villa showed up to the 2019 Grammy Awards looking like the world's tackiest racist.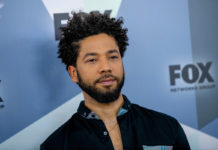 Empire star Jussie Smollett was hospitalized in Chicago Tuesday (Jan. 29) following a homophobic, racist attack from two men who physically assaulted him, put his head in a noose and yelled "This is MAGA country."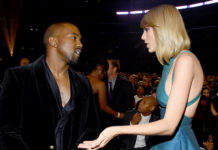 We are now living in an alternate reality where Taylor Swift is apparently more woke than Kanye West, which has EVERYONE hella confused.
Though President Donald Trump's meeting with North Korean dictator Kim Jong Un is certainly a historic moment on its own, Dennis Rodman somehow managed to steal the spotlight away from the Trump-Kim meeting during his appearance on CNN Monday night (Jun. 11).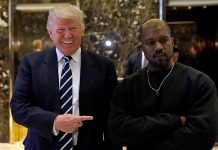 In addition to recently firing his whole management team and making crazy accusations that he makes more money from his Yeezy shoes than Michael Jordan's Jordan Brand, Kanye has professed his love for Trump and called him his "brother."