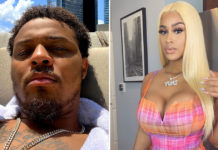 Newly leaked audio reveals that Bow Wow once (allegedly) punched his now-ex girlfriend Kiyomi Leslie in the stomach while she was pregnant and also held her against her will by not allowing her to leave after the fact.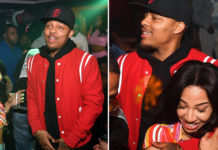 Is Bow Wow on the rebound from his relationship with Kiyomi Leslie? The rapper was spotted out with a mystery girl at Lance Stephenson's party at Oak nightclub in Atlanta on Valentine's Day night.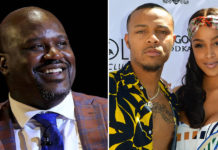 Rumor has it that Shaq is the man Bow Wow caught his girlfriend Kiyomi Leslie "hanging all over" at a Super Bowl weekend party, which sparked the fight that landed them both in an Atlanta area jail.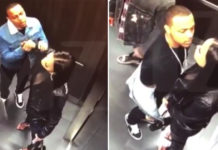 Surveillance video obtained by TMZ shows a tense moment between Bow Wow and Kyomi Leslie Holden in an elevator prior to the knock down drag out brawl in which they both were arrested and charged with misdemeanor battery.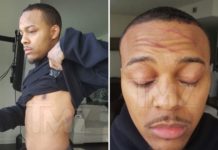 In a shocking new set of photos, we see how Kiyomi Leslie Holden scratched and bit her former lover, Bow Wow, after their scrap on Super Bowl Sunday.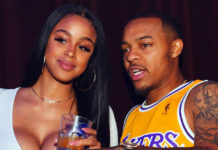 The fight that resulted in both Bow Wow and his on-and-off girlfriend Kiyomi Leslie getting arrested and spending some hours in jail was reportedly the result of an argument that started because he caught her talking to another man at a party.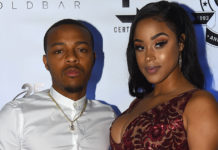 A representative for Bow Wow is claiming that his ex, Kiyomi Leslie, is the one who started the fight early Saturday morning (Feb. 2) that got them both arrested, and she was the main aggressor throughout the physical altercation.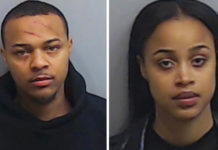 Bow Wow and his girlfriend Kiyomi Leslie were BOTH arrested in Atlanta early Saturday morning after allegedly getting into a physical altercation.