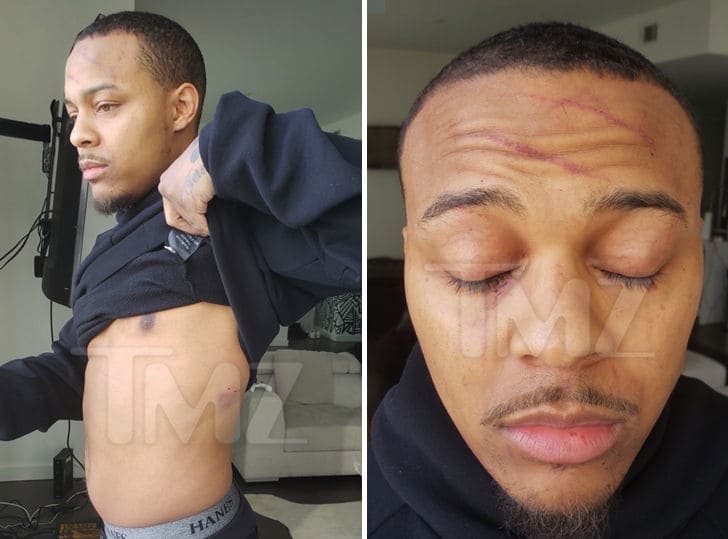 When domestic violence happens between a man and a woman, it's often assumed that the man is the aggressor and the woman is the victim. Even worse, when the man is CLEARLY the victim in the situation and not the aggressor, instead of people rallying to his side and defense, he's often mocked for being perceived as weak.
Bow Wow, aka Shad Moss, is in the midst of a nasty domestic violence episode between him and his girlfriend, Kiyomi Leslie Holden.
Initial reports said the police couldn't determine who the main aggressor was, so they locked both of them up, but in looking at the mug shots, in which Bow Wow had visible scratches on his face while Kiyomi looked fresh-faced and undisheveled, it's hard to see why the police didn't peg her as the main aggressor on sight.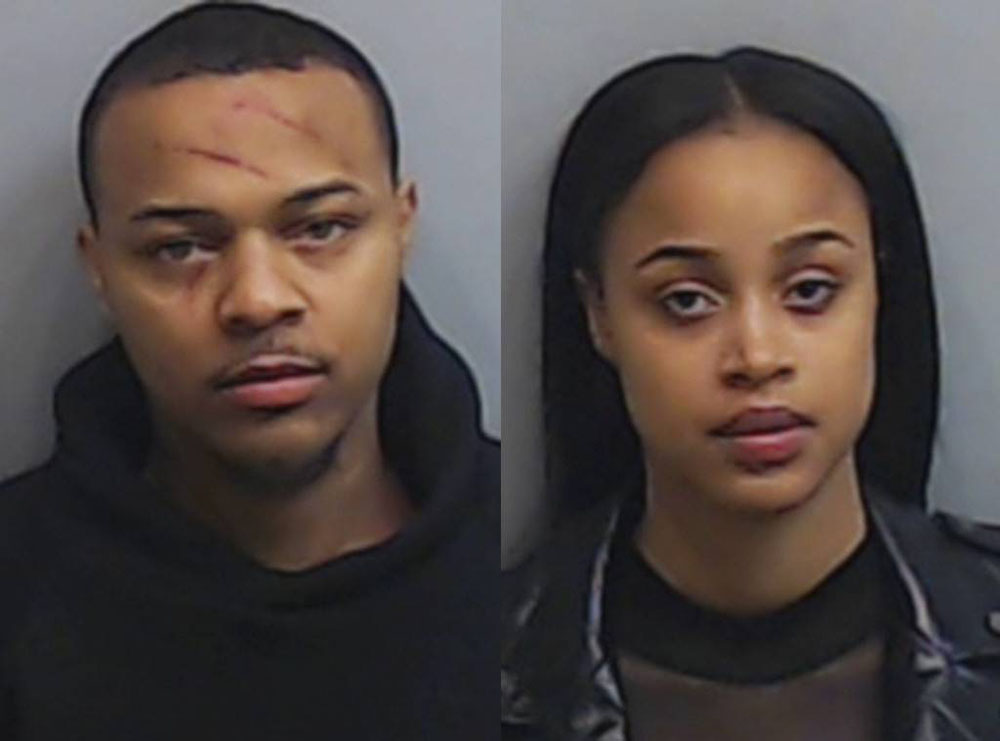 Even MORE damning are new photos that TMZ has gotten a hold of that show, in more detail, the full extent of the wounds Bow Wow suffered at the hands of his violent ex-girlfriend. In the photos, we can see more scratches on his body and face and, even more shockingly, bite marks on his torso.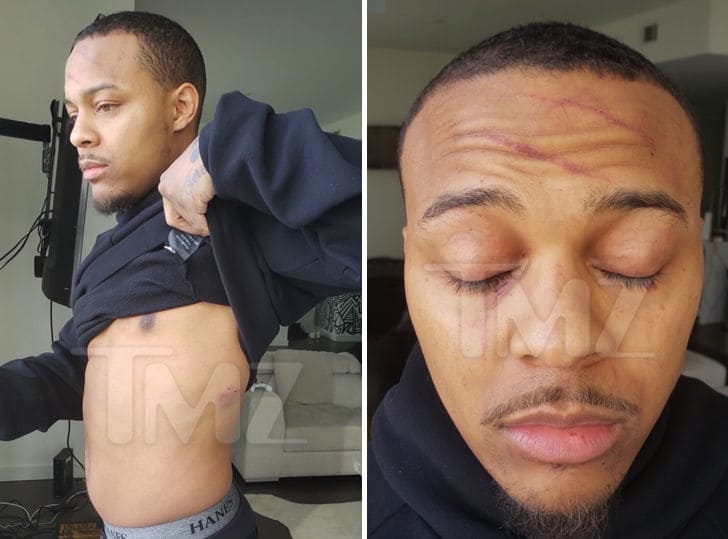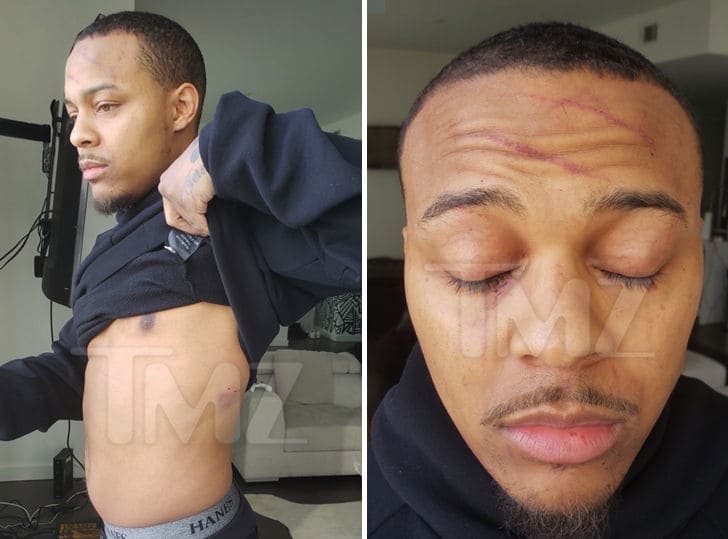 Y'all, let's call a spade, a spade. Bow Wow is a domestic violence victim and Kiyomi is a violent abuser. We have to hold violent women accountable for their behavior.
Based on the bodily injuries Bow Wow suffered, and the lack of scars or wounds on Kiyomi's body, it's clear he restrained himself from retaliating physically against his attacker because he knew the ramifications of a man putting his hands on a woman. But Kiyomi cannot and should not be allowed to get away with this.
She owes Bow Wow an apology and she needs to book anger management therapy sessions stat.
We'll see how this whole thing unfurls in court, and let's pray that Bow Wow is given justice for this shocking physical abuse that he's suffered. No one, man or woman, deserves to be treated like this by someone who's supposed to love them.
Be the first to receive breaking news alerts and more stories like this by subscribing to our mailing list.