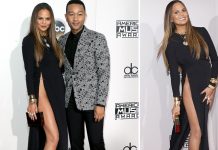 The model wore a daring black dress that, unfortunately, lead to a wardrobe malfunction that left nothing to the imagination.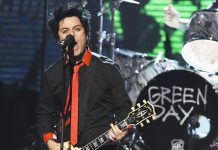 Green Day delivered a strong political message at the 2016 American Music Awards.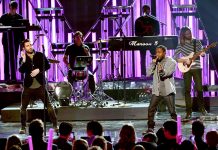 Maroon 5 and Kendrick Lamar linked up at the 2016 American Music Awards for their first ever joint, televised performance of their new single "Don't Wanna Know."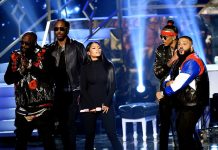 Never one to shy away from tooting his own horn, DJ Khaled took the stage at the 2016 AMAs to shout and holler into the mic while his invited guests, Nicki Minaj, August Alsina, Rick Ross and Future spit their verses on his single "Do You Mind?"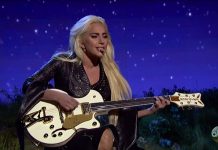 With this performance, Gaga decided to scale back on the theatrics and her sound and instead, opted for a stripped back, country-inspired sound.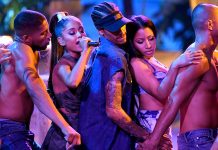 Watch Nicki Minaj and Ariana Grande give us jungle fever in their 2016 American Music Awards performance.
Emerging from a crystal cave, The Weeknd crooned and bopped in an impressive set that looked like a fancy house of mirrors. It was cool and the song "Starboy" is a serious bop.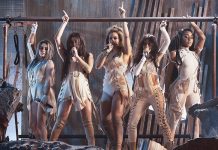 The high school version of the Pussycat Dolls was determined to serve at the 2016 AMAs and you have to give it to them, they brought it.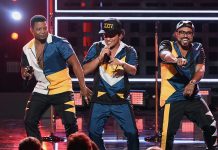 Watch Bruno Mars razzle and dazzle with his show-opening performance of "24K Magic."