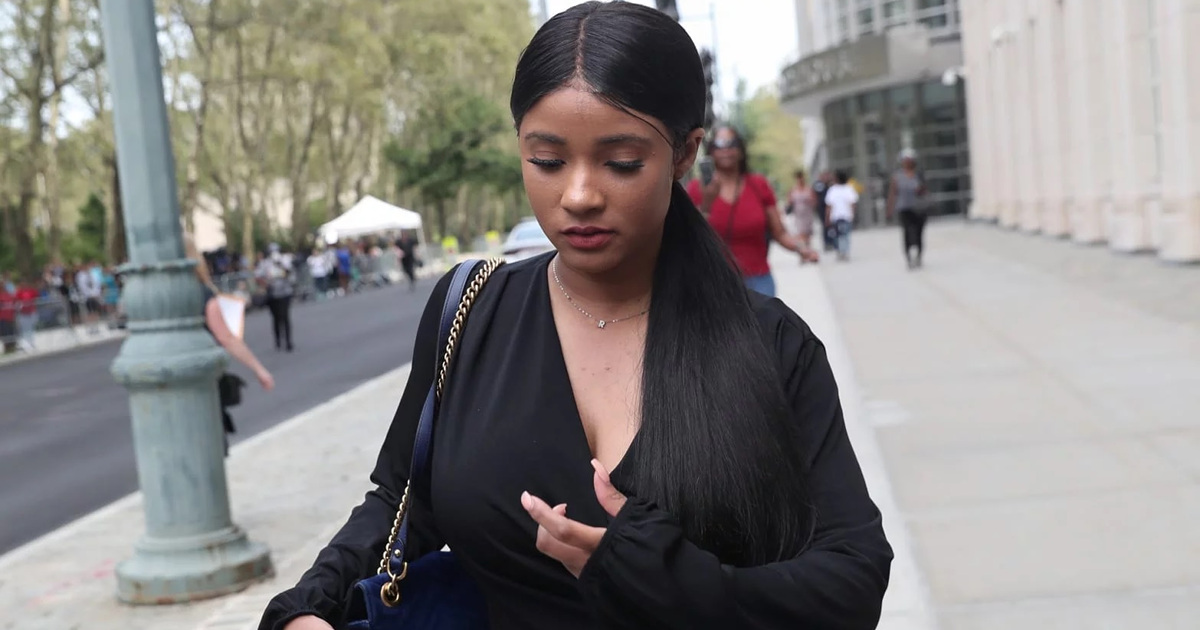 One of R. Kelly's loyal girlfriends has turned herself in to authorities following a fight with another one of Kelly's girlfriends.
Joycelyn Savage, 24, turned herself in at the Chicago Police Department late Wednesday night (Jan. 8). She was charged with one count of misdemeanor domestic battery.
She will meet with a judge Thursday to learn the terms of her release will. Her next court date to face the charges is scheduled for February 6th.
Savage was charged after a physical altercation on Wednesday with Azriel Clary, 22, in the Trump Tower apartment they shared in Chicago until Clary recently moved out. The fight was captured on video via Clary's Instagram Live session.
The verbal altercation turned physical and Savage hit Clary. Clary later told police that Savage punched her with a closed fist, hit her wither her phone, and attempted to kick her. They were separated by other people in the apartment.
Clary also repeatedly claimed that Savage was going to jail for the assault as well as for having sex with her when she was underage—the same crime and charges currently against Kelly.
Savage fled the scene before police arrived. Clary was taken to a hospital and treated for redness and swelling of her left eye.
Joycelyn is sadly in jail for assault, I thank everyone for sending me lots of love and prayers. You all will know everything sooner than later. ???

— Azriel Clary (@theonlyazriel) January 9, 2020
In Atlanta, TMZ briefly spoke with Savage's parents, who have been desperately trying to get her to leave Kelly's circle for years.
"We just have to keep praying," her father, Timothy, said of the situation. He added that they are going to contact their attorney to see what legal action can be taken.
Mr. Savage noted that the video of the altercation—which only captured audio—was "sketchy." However, he continued to blame Kelly for his daughter's predicament.
"None of us want this to happen," Mr. Savage said. "We should always blame it on the predator himself, R. Kelly."
He also revealed that they have still have had no contact with their daughter, who has been refusing to speak with them.
Be the first to receive breaking news alerts and more stories like this by subscribing to our mailing list.