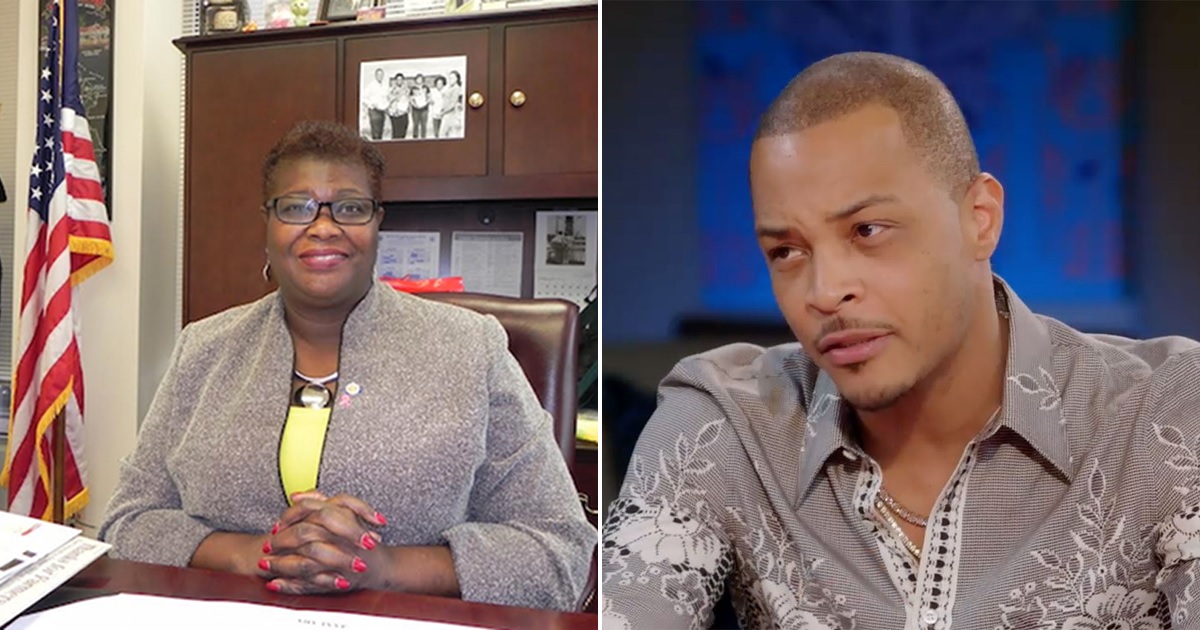 T.I.'s invasive and extreme measures of safeguarding his teenage daughter's hymen and virginity sparked a national conversation. With the tide mostly against the Atlanta rapper, two lawmakers now want to criminalize "virginity check-ups."
New York state Sen. Roxanne Persaud and assemblywoman Michaelle Solages have introduced new legislation that would ban doctors from performing virginity examinations.
The bill states:
"These examinations are not only a violation of women's and girls' human rights, but in cases of rape, can cause additional pain and mimic the original act of sexual violence, leading to re-experience, re-traumatization and re-victimization."
Licensed medical professionals performing or supervising the globally denounced practice would face professional misconduct penalties. And if performed in a non-medical setting, said person could be charged with sexual abuse, a class D felony.
"It's misogynistic, it's appalling…I was horrified to see this was happening," Solages told The New York Post referring to T.I.'s comment about having the gynecologist to ensure his daughter's hymen was intact.
"If a celebrity can impose his power to ensure his 18-year-old daughter gets checked, imagine what can be done in households across New York state?"
Tip and wife Tiny Harris appeared on Jada Pinkett-Smith's Red Table Talk earlier this week to address "hymengate" for the first time since the rapper made the controversial comments on the Ladies Like Us podcast.
T.I. stated that his comments began in a joking manner that went too far, but maintained that he was only trying to be a proactive parent.
He also clarified that he was never in the exam room during the gynecology appointments, but was made aware of the results.
"I think this surrounds a conversation I was having in a very joking manner. I just began to—from a place of truth—I began to embellish and exaggerate," he said.
"I think people kinda took it extremely literal, because if you put any of my reputation… Who I am as a father, who I've been…I honestly thought people knew me better than that."
It should also be noted that the United Nations and World Health Organization have both called for a global prohibition on these types of pelvic exams, which have been deemed unscientific and abusive.
Be the first to receive breaking news alerts and more stories like this by subscribing to our mailing list.