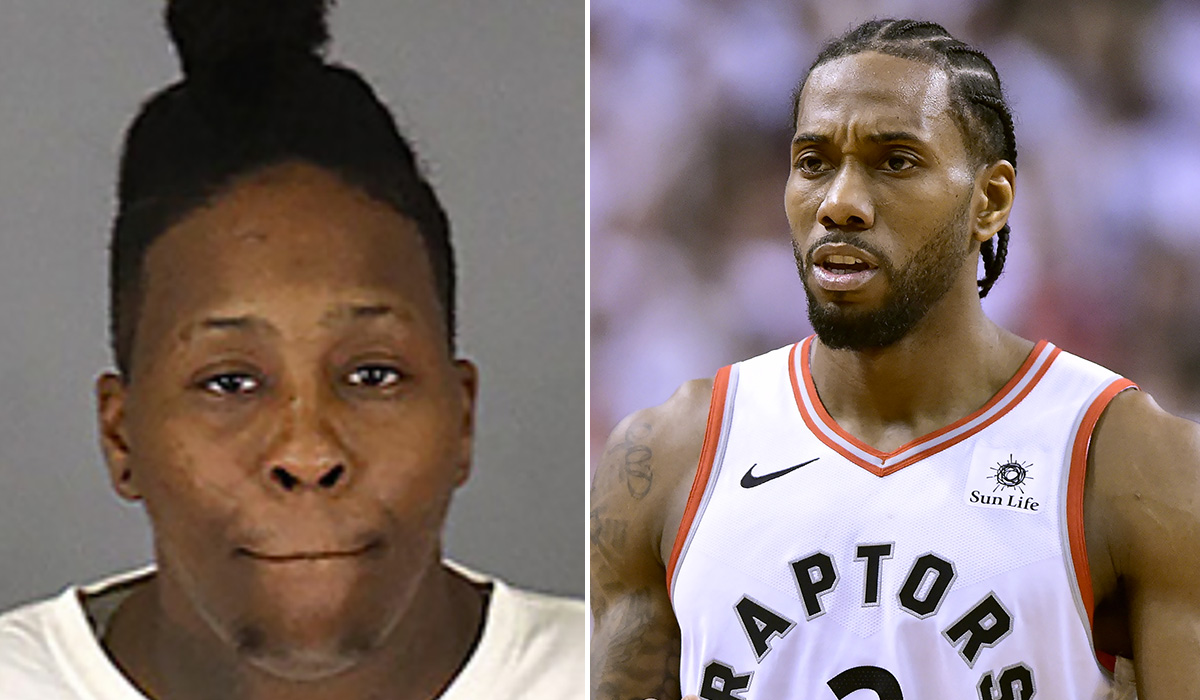 The sister of NBA star Kawhi Leonard is facing some serious charges after she and an accomplice allegedly robbed and beat an 84-year-old woman to death at a casino.
Police said the incident happened last Saturday morning (Aug. 31) at the Pechanga Resort Casino in Temecula, California.
Authorities said 35-year-old Kimesha Monae Williams (Leonard's sister) and another woman, 39-year-old Candance Tai Townsell, followed 84-year-old Alaf Anis Assad into a bathroom in the casino.
The duo then proceeded to beat and rob the elderly woman. Responding officers found Assad unconscious. She was rushed to a local hospital with serious injuries and died on Wednesday (Sep. 4).
Williams and Townsell were later arrested and charged with robbery and murder due to their involvement in Assad's death.
The women were also booked on suspicion of assault resulting in great bodily injury, conspiracy, robbery and elder abuse.
Townsell is being held on $1 million bail while Williams is being held without bail.
Police said Williams wasn't given a bail due to her being related to Leonard, who now plays with the Los Angeles Clippers after winning the 2019 NBA finals with the Toronto Raptors.
Assad's son-in-law Wayne Brown said he and his wife dropped Assad and her husband off at the casino around 7:30 a.m., and not even an hour later, she was found in a bathroom badly beaten and unconscious.
"She didn't even get a chance to play," Brown told CBS Los Angeles. "I mean she had some money in her wallet because she was ready to play that day, and I don't know if they targeted her because she just walked through the door and they knew she had money in her wallet."
Brown added: "We give ourselves this view that we live in a world that's safe and civil, but in the end it's like a wild world, you know."
Be the first to receive breaking news alerts and more stories like this by subscribing to our mailing list.