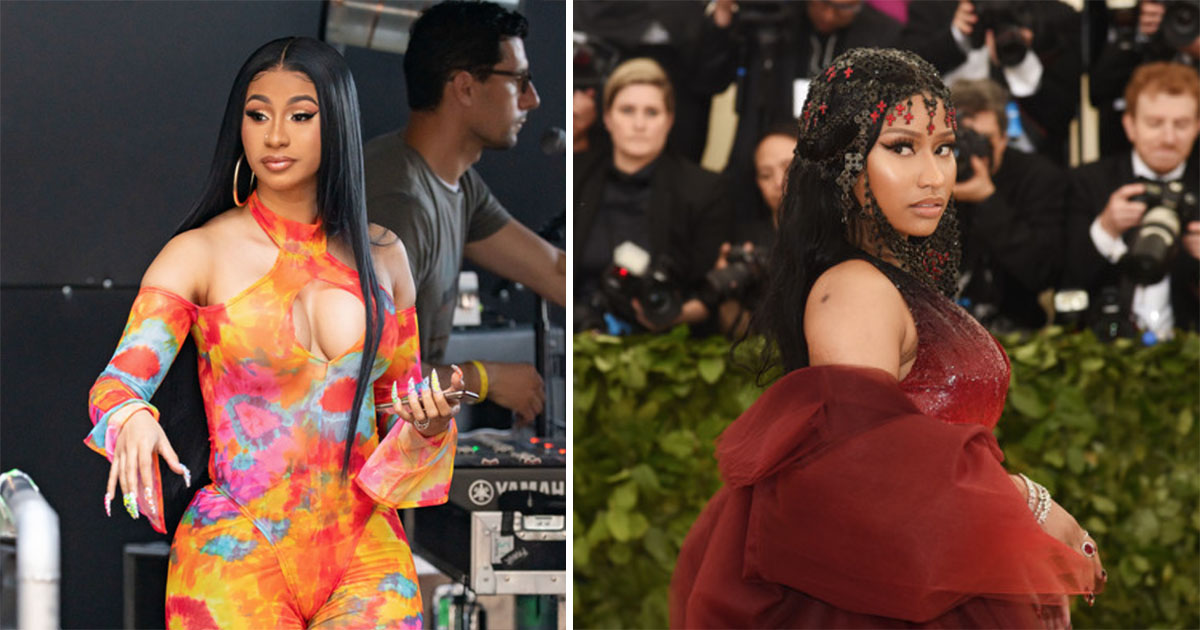 After calling a truce after their last tiff on social media, it seems like Cardi B and Nicki Minaj are back to taking sly digs at each other once again.
Nicki Minaj has been on a tear this week, with an explosive episode of Queen Radio where she cursed Joe Budden out, which was immediately followed by an appearance on Joe Budden's podcast where she confidently said she considered herself among the top 10 rappers in the game, male or female, and told Rick Ross to sit his "fat-ass down" for saying he told Meek not to trust Nicki in his 2017 song, "Apple of My Eye."
In both her Queen Radio show and the Joe Budden interview, Cardi came up repeatedly.
She came up when Nicki argued with Joe about whether she knew Cardi was slated to be on the "MotorSport" record she did with the Migos or not.
And then she came up again when Nicki was on Budden's podcast and she said, "I would feel so f**king crazy if I had number ones and Grammys and ain't on nobody top 50 list."
Cardi B won a Grammy earlier this year for her debut album, Invasion of Privacy.
Because Nicki didn't name names, Cardi B also didn't name names when she posted this Instagram post, which featured a clip of Mariah Carey's "Obsessed" music video with this caption: "Have you ever had somebody sooo obsessed with you ? Shit starts to feel a little creepy ? truly spooky."
This is a double-edged hit because if you'll recall, Mariah Carey and Nicki Minaj aren't too fond of each other either after they fell out over their brief stint as judges on American Idol.
Because the Barbz never sleep, their antennas went up at Cardi's social media shade and they alerted their Queen Bee who began to formulate a petty, subtle response of her own.
It began by posting this throwback picture of herself.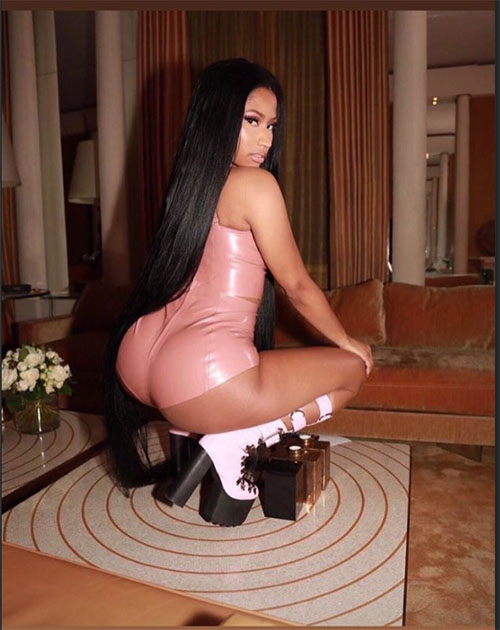 The image was posted on her IG story and also changed to her default profile picture on IG and Twitter.
If you're wondering, what the hell does this have to do with Cardi, allow me to explain.
Cardi was once caught stalking Nicki's social media and looking at this picture in particular. Here's the evidence: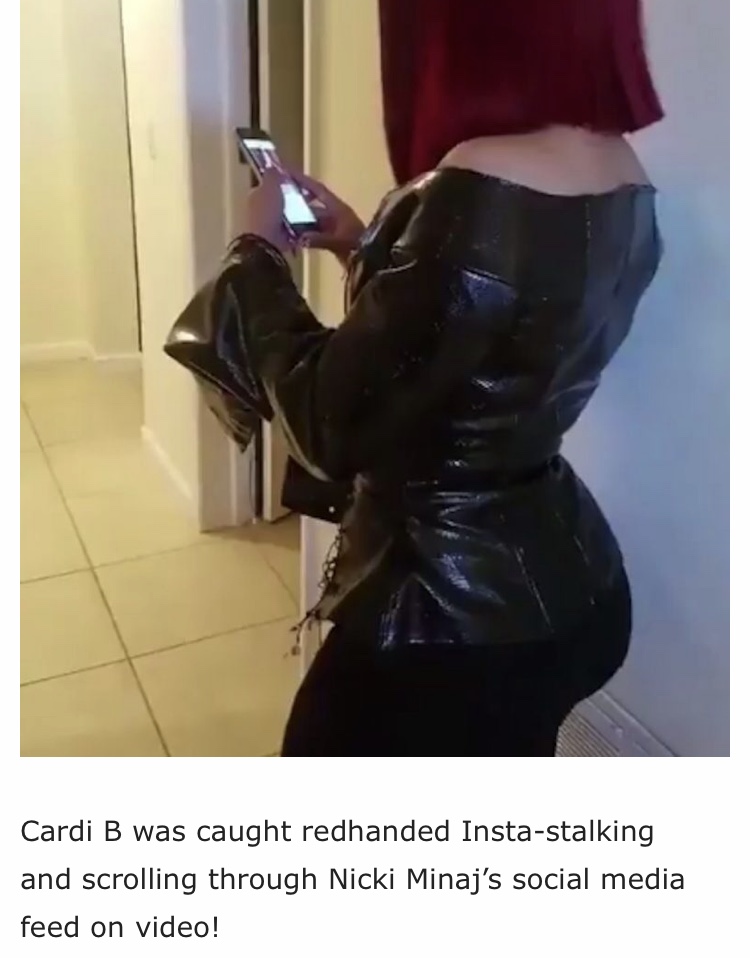 So in essence, Nicki is saying, "Who's obsessed with who?"
As if that slight shade wasn't enough, Nicki changed her name on Twitter to Mrs. Petty.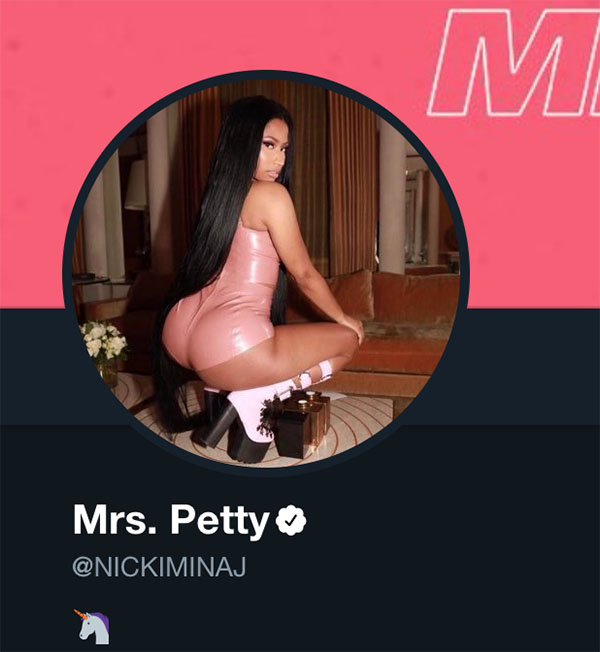 WHEW.
While part of me is entertained, another part of me hates that Cardi and Nicki are back to openly knifing each other. The top women in rap really would be better off as allies than enemies.
Be the first to receive breaking news alerts and more stories like this by subscribing to our mailing list.