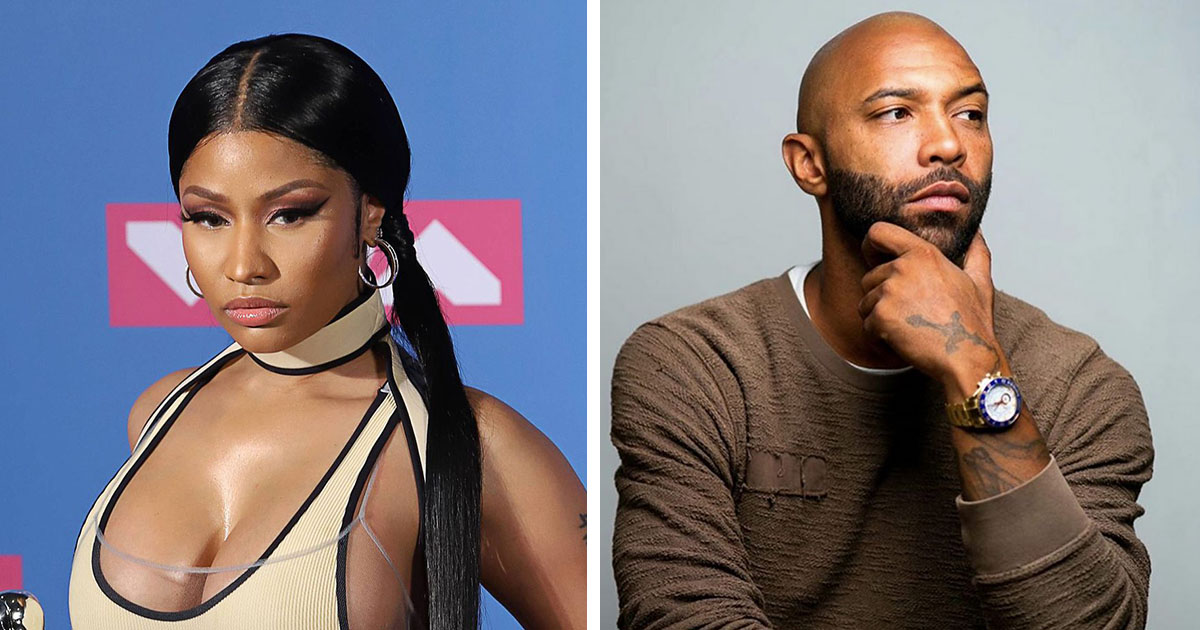 The Queen Radio platform is fast becoming one of the most controversial and incendiary shows in hip-hop, and the latest episode did not disappoint as it delivered a literal shouting match between Nicki Minaj and Joe Budden.
Ok. Shouting match isn't exactly accurate as a match would imply that both sides were yelling. Nicki Minaj hollered at Joe Budden and didn't let him get in a word edgewise and then cut him off when he tried to protest.
At the heart of the matter, Nicki had some grievances with Joe that she wanted to get off her chest. Namely, that Joe called her a lie in a few instances.
First, when Joe claimed that he believed Nicki was lying when she says that she recorded the "Hot Girl Summer" collaboration with Meg Thee Stallion after their IG Live appearance.
Joe claims Nicki is too savvy to have something so monumental be impromptu, while Nicki insists the collaboration and IG Live were organic and not pre-planned.
"One of the things we're gonna address with Joe Budden is the amount of times that he has called me a liar about stuff that I wasn't lying about," she said. "I said, I'm a lot of things, but liar is not one of them."
The issue with Joe over the "Hot Girl Summer" rollout was mild though, compared to the hot fire that Nicki spewed at Joe when they brought up the "MotorSport" collaboration with Cardi B and subsequent fallout with the "Bodak Yellow" femcee.
Rap-Up has the deets:
"Ya'll went and told the world, 'Nicki Minaj is lying,'" she said. "You said I didn't know another bitch was on the song and then I got mad. But I'm the all-powerful queen bee, right? You really think someone could put a song out with Onika Tanya Maraj and I don't know who the who on the song?"

Joe then tried to ask if Nicki and Cardi were taking shots at each other on "MotorSport," but Nicki wasn't having it.

"You not gon' change the subject. I'm asking you a fucking question. You used to dealing with stupid people, you're not gonna outsmart me, sweetheart. I said I knew the bitch was on the song, you said she didn't know she was on the song."
You can listen to the full throwdown between Nicki and Joe Budden below.
If that feisty exchange has you shaking scared that Nicki has a new mortal enemy, don't worry. Nicki tweeted shortly after about appearing on Joe's show and she made good on her promise as evidenced by her Instagram Live.
We still recording ur show right? I'm ready ? https://t.co/vrvcinWbsT

— MEGATRON (@NICKIMINAJ) August 12, 2019
So the good news is, it seems like tough words haven't resulted in hard feelings between Joe and Nicki.
Be the first to receive breaking news alerts and more stories like this by subscribing to our mailing list.