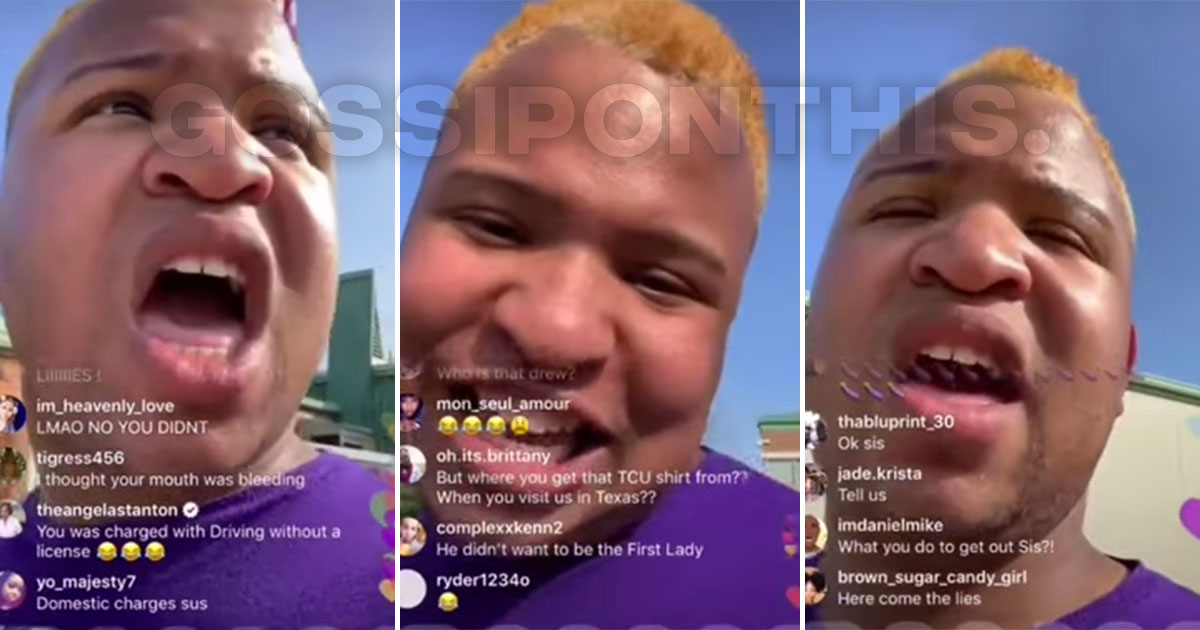 Andrew Caldwell is a free man … thanks to Jesus, who he says "dropped the charges."
The social media star who went viral years ago for saying he was "not gay no more" because had been "delivert" was released from a St. Louis jail Friday afternoon (Aug. 9) after spending more than 24 hours behind bars.
As we previously reported, he was arrested early Thursday morning just after midnight.
The details surrounding his arrest were all over the place, but according to his arrest record online, he was charged with speeding, violating financial responsibility, and failure to appear in court—all misdemeanors. He was held without bond.
In an attempt to clear his name, Caldwell explained what happened on Instagram in a series of posts, with one saying: "Jesus dropped the charges!"
He went into greater detail in a series of follow-up videos.
Y'all know that boy be lying, so feel free to take whatever he said with a grain of salt.
But the gist of it was that he was being followed, and when he pulled his car over to a safe spot, he and the guy who was allegedly following him got into a physical altercation that resulted in Andrew smashing the man's windows.
Now, if you'll recall, the night of the incident, he was yelling in the street about being "almost carjacked and robbed" … so, which one was it, sir?
At least we know the part about him busting the windows out of the guy's car was true:
https://www.instagram.com/p/B082lIJlgD5/
Andrew said he was "charged with five felonies" but thankfully Jesus dropped them all.
And the only reason why he was held without bond, he said, was because he "forgot" to pay for a ticket after he was caught speeding and driving without insurance in a previous incident.
Also, he wants you to "STOP CALLING [HIM] A JAIL-BIRD!" and stop referring to him as "Andrew Smollett."
Be the first to receive breaking news alerts and more stories like this by subscribing to our mailing list.