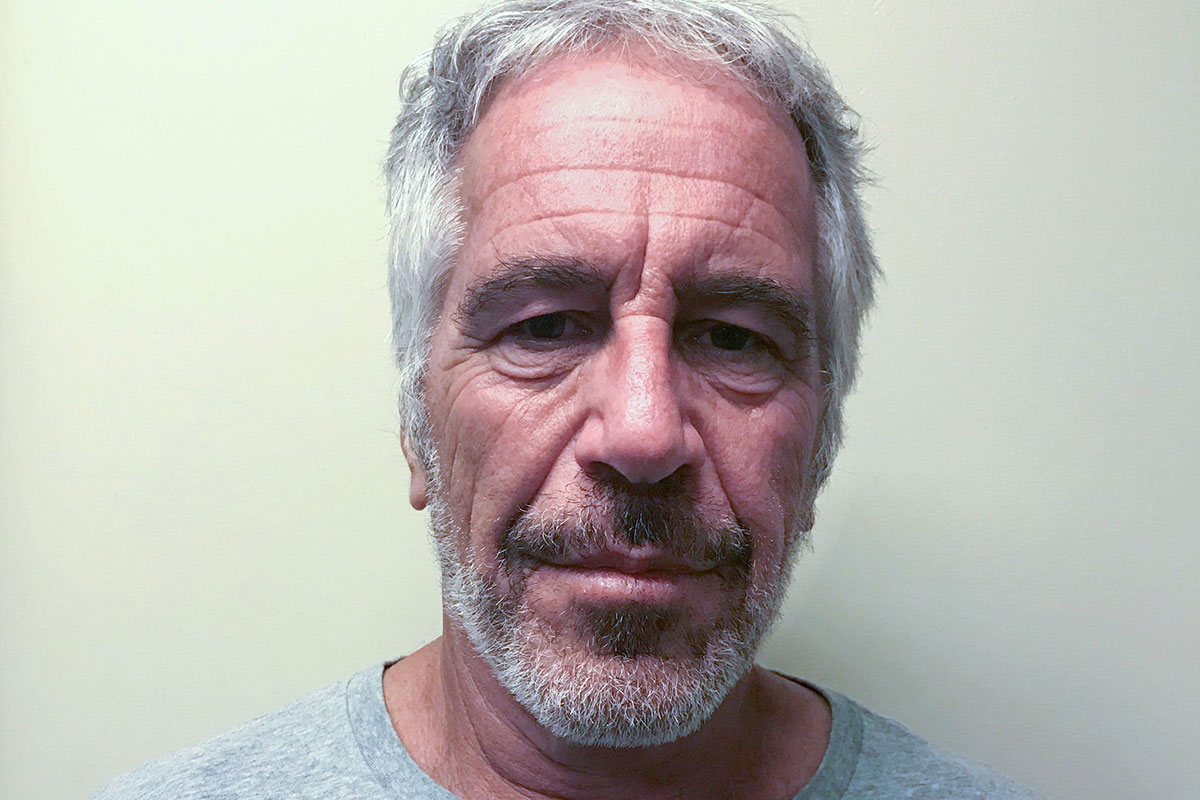 Accused pedophile Jeffrey Epstein was found injured and lying in the fetal position in his jail cell late Wednesday night (Jul. 24) in a possible suicide attempt ahead of the disgraced billionaire's underage sex trafficking trial, NBC News reports.
Epstein, who is being held in Metropolitan Correctional Center during his trial for conspiracy and sex trafficking, was found semi-conscious with marks on his neck, two sources told News 4. Investigators are trying to piece together exactly what happened, saying details remain murky.

Two sources tell News 4 that Epstein may have tried to hang himself, while a third source cautioned that the injuries were not serious and questioned if Epstein might be using it as a way to get a transfer.

A fourth source said an assault has not been ruled out, and that another inmate was questioned. The inmate who investigators have talked to in Lower Manhattan facility has been identified as Nicholas Tartaglione, according to two sources.

Tartaglione is a former police officer in Westchester County who was arrested in December 2016 and accused of killing four men in an alleged cocaine distribution conspiracy, then burying their bodies in his yard in Otisville in Orange County, according to court records.

Sources told News 4 investigators questioned Tartaglione, and the former cop claimed not to have seen anything and insisted he did not touch Epstein, sources said.

The attorney for Tartaglione denied all the claims that his client attacked the financier, saying his client and Epstein get along well. The attorney added Epstein was seen today and appears to be fine.

"They are in the same unit and doing well," said Bruce Barket, an attorney for Tartaglione. He said any claim that Tartaglione might have assaulted Epstein "is absolutely not true."
Epstein has reportedly been placed on suicide watch in light of the incident.
Earlier this month, federal prosecutors charged Epstein with one count of sex trafficking conspiracy and one count of sex trafficking with underage females.
The 66-year-old is accused of abusing dozens of underage girls, with some being as young as 14 years old.
The indictment accuses Epstein of recruiting underage girls to engage in sex acts in exchange for money between 2002 and 2005. Epstein is also accused of paying the girls to recruit other girls to come to his homes in New York in Florida.
Interestingly, Epstein cut a deal with prosecutors almost 12 years ago to avoid charges in connection with him allegedly molesting underage girls in the state of Florida.
If he's convicted of the new sex trafficking charges, which he's pleaded not guilty to, he could face up to 45 years in prison.
Be the first to receive breaking news alerts and more stories like this by subscribing to our mailing list.