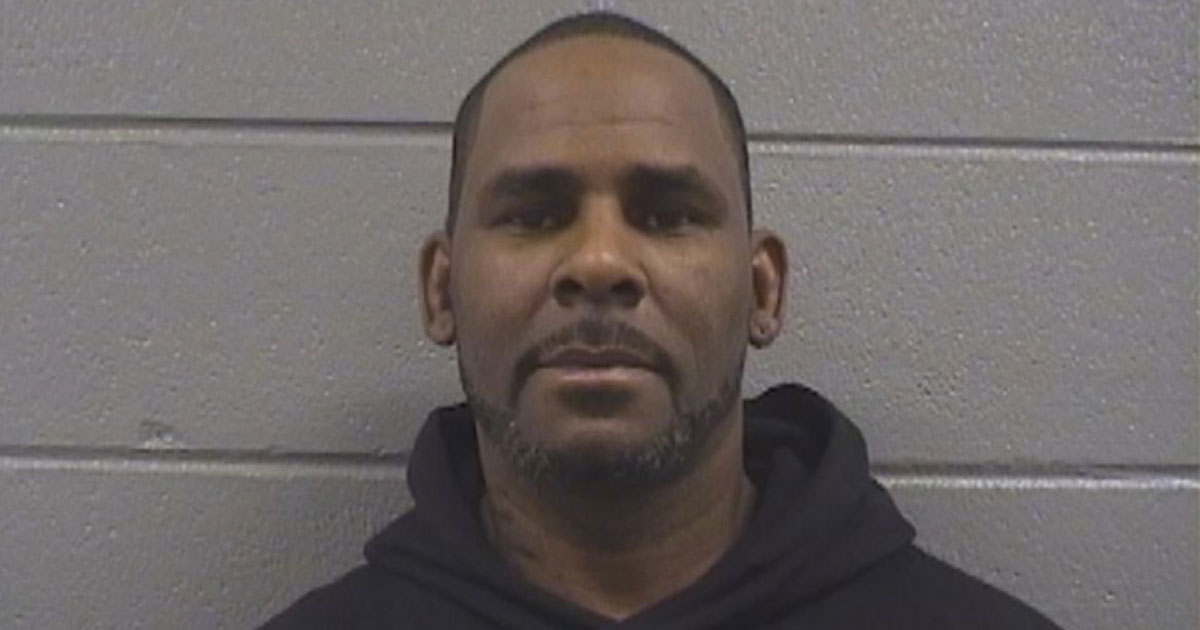 A Chicago judge ordered R. Kelly to be held in jail without bail Tuesday (Jul. 16) after federal prosecutors called him "an extreme danger to the community, especially to minor girls," The Chicago Sun-Times reports.
The 52-year-old singer was in U.S. District Court in Chicago for a bond hearing after he was arrested on two new federal indictments last week alleging that he paid hundreds of thousands of dollars to recover videotapes of himself having sex with underage girls, and also that he pressured witnesses to change their stories before testifying in the child porn trial that ended with his acquittal in 2008.
Kelly, who was shackled and wearing an orange jumpsuit, pleaded not guilty to the charges.
The judge's decision to keep Kelly in jail without bail means that he'll remain in custody when he's taken to New York City to face a separate indictment alleging that he sexually abused underage girls.
At his hearing, prosecutors argued against Kelly's release, with one saying: "This risk of obstruction is real. This risk is ongoing. This risk is heightened by the defendant's fame and power."
Assistant U.S. Attorney Angel Krull told Judge Harry Leinenweber that Kelly "has a unique ability to influence and intimidate witnesses and victims, and that continues to this day."
Kelly's lawyer, Steve Greenberg, however, denied that the troubled singer is a flight risk because he's turned in his passport and isn't too fond of flying anyway.
"Unlike his most famous song — 'I Believe I Can Fly' — Mr. Kelly doesn't like to fly," Greenberg said. "How could he flee? He has no money. There's no evidence that he's a risk to minors at all at this point."
But prosecutors, who have threatened to put Kelly behind bars for the rest of his life, weren't trying to hear all that noise.
"The defendant can entice girls to his own doorstep, he doesn't have to leave his home to do that," Krull said.
In New York and Chicago, the troubled singer faces a combined 18 counts for alleged crimes against 10 victims.
In Chicago alone, Kelly faces a maximum of 195 years, with some charges carrying a mandatory sentence of at least 10 years, and he faces even decades more in New York.
On top of that, he's facing Illinois state charges that could put him behind bars for up to 30 years.
Despite the outcome, Kelly's "girlfriends" (aka alleged sex slaves) Joycelyn Savage and Azriel Clary were all smiles in court as they put on a united front.
Contradicting a previous report stating that the girls had been evicted from Kelly's home in Trump Tower Chicago, Savage and Clary released a video claiming that they are still living comfortably there together and are not being held against their will.
Also, regardless of what happens to Kelly, the rent is paid through December or January, so they'll at least have a roof over there heads until then.
The singer is expected to be extradited to New York eventually to face charges there.
Be the first to receive breaking news alerts and more stories like this by subscribing to our mailing list.