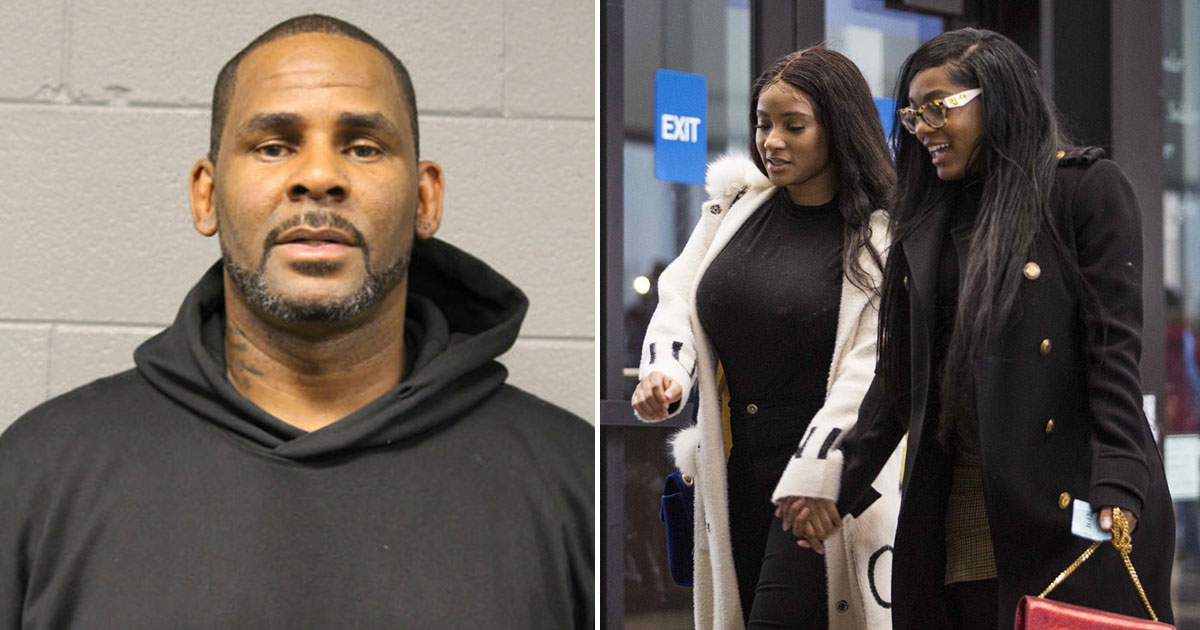 R. Kelly's girlfriends will need to find a new place to stay now that he's is in jail.
The Blast reports that immediately following Kelly's arrest Thursday (Jul. 11), Joycelyn Savage and Azriel Clary were evicted from Kelly's home in the Trump International Hotel & Tower Chicago, and the residence has since been taken over by federal officials.
The singer was reportedly walking his dog near Trump Tower when he was arrested, and the doors to Kelly's apartment were promptly locked, forcing the girls to find temporary living arrangements.
Joycelyn's family had traveled to Chicago hoping to reunite with their daughter. Joycelyn's father, Timothy Savage, was seen on camera confronting Kelly's publicist during a press conference Friday.
"Where's my daughter at, answer that question!" yelled Savage. He said Friday that he hasn't seen his daughter since 2016 and hasn't spoken to her since a July 2017 conference call when she asked them to stop trying to contact her. "We want answers and we want them now," Timothy Savage said.
Gerald Griggs, an attorney for the Savage family, said Joycelyn's mother, Jonjelyn, has found out where her daughter is staying and is working on keeping "consistent contact" while trying to arrange a face-to-face meeting.
Earlier today, we reported that people in Kelly's inner circle voluntarily handed over 20 videotapes showing R. Kelly having sex with minors.
The 52-year-old appeared briefly in a Chicago federal court Friday (Jul. 12) wearing an orange prison jumpsuit, CNN reported.
The judge delayed a decision on whether Kelly should be extradited to New York and face charges there until he's arraigned in Chicago.
Kelly wasn't given a bond and will remain in jail until at least Tuesday.
Be the first to receive breaking news alerts and more stories like this by subscribing to our mailing list.