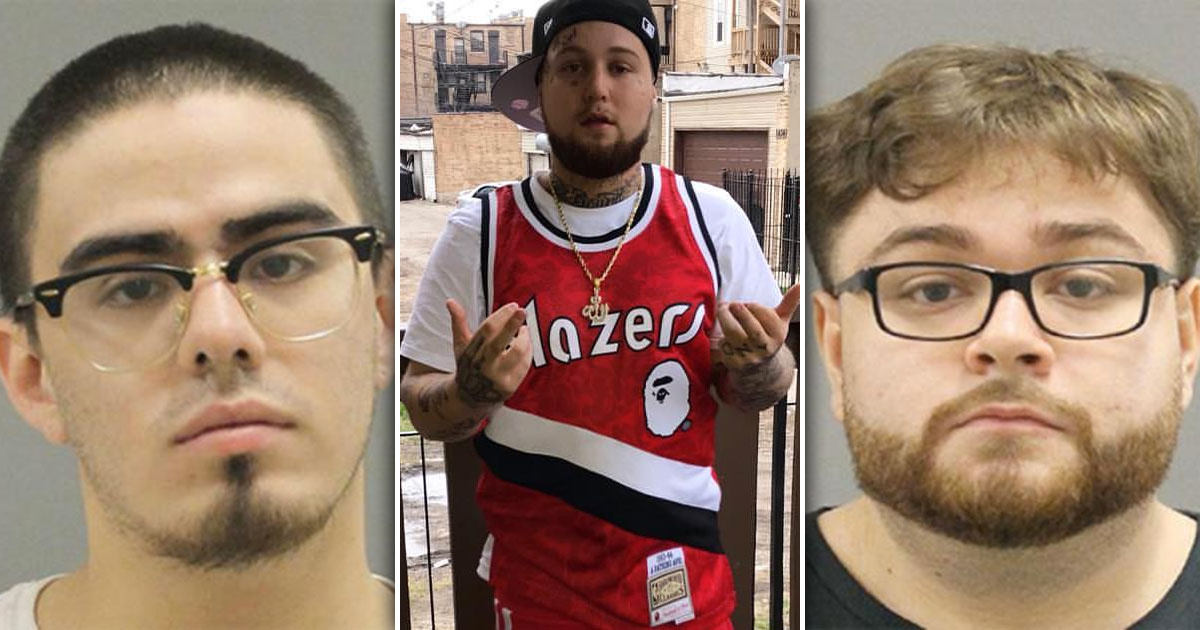 Two men have been charged with the death of rapper EBE Bandz (aka Billy Da Kid) and concealing his remains, which were found just six miles away from his home.
Bandz (real name: William Pickering) was reported missing on June 1st by his mother.
Days later, police in Rockford, Illinois revealed they were investigating a missing person report connected to what they called "suspicious activity" in regards to the 23-year-old rapper's disappearance near the Valencia Apartments where he lived.
According to WIFR 23 News, on Thursday (Jun. 20), nearly a month after Pickering was last seen outside his apartment in Rockford, Illinois, detectives located a crime scene 60 miles away in Hanover Park, which eventually led police to find Pickering's body in unincorporated Winnebago County—which is about six miles from his apartment (about a 10-15 minute drive).
Police arrested William Arzate and Manuel Ramirez, who are both 22 years old.
According to the criminal complaint (via the Rockford Register Star), Pickering died of blunt force trauma after Arzate hit him in the head with a baseball bat.
The criminal complaint states that Arzate and Ramirez then transported Pickering's body to a wooded area in Winnebago County and set it on fire.
The complaint also says that Arzate acted "with two others" in murdering Pickering, but the other people aren't named.
Arzate has been charged with two counts of first-degree murder and one count of concealing a homicide, and Ramirez was charged with one count of concealing homicide.
Arzate's bail was set at $1 million, while Ramirez is being held on a $50,000 bond, the Rock River Times reports. Both men are in the Winnebago County Jail.
Rockford Police Chief Dan O'Shea said police are still looking for other people of interest.
Be the first to receive breaking news alerts and more stories like this by subscribing to our mailing list.