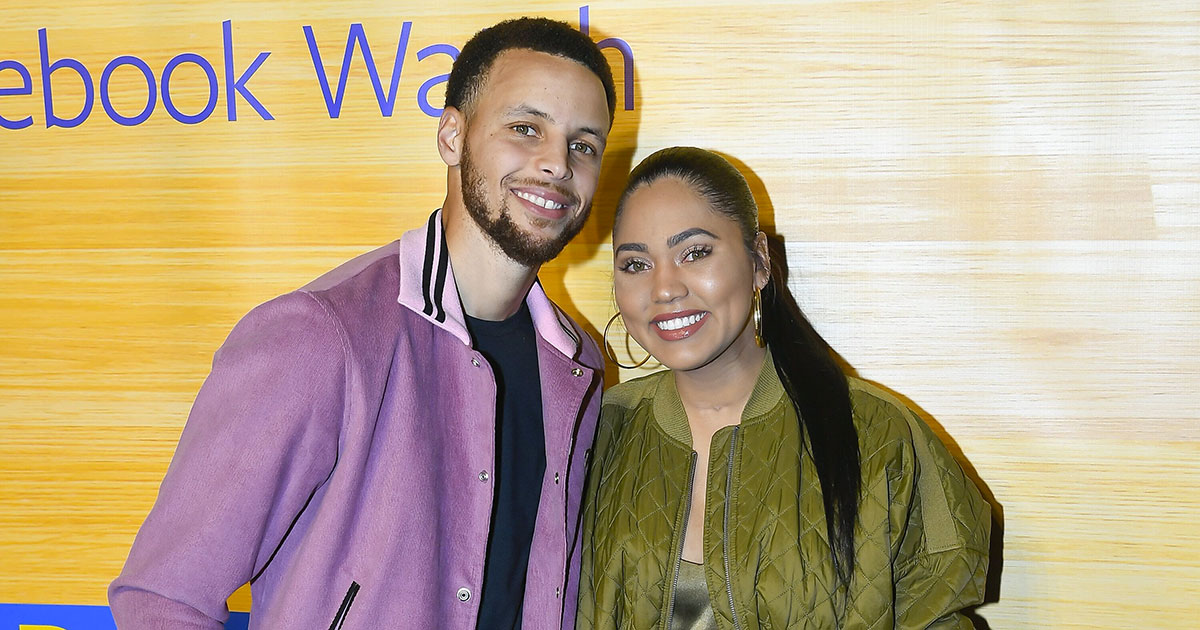 Steph Curry spoke out in support of his wife after she was dragged on social media over comments she made on Jada Pinkett-Smith's Red Table Talk.
Ayesha Curry, who met Steph when they were teenagers and married him in 2011, said that she's bothered by the fact that other women constantly throw themselves at Steph, sometimes right in front of her face, and she doesn't get the same attention from men since getting married 8 years ago.
"Something that really bothers me, and honestly has given me a sense of a little bit of an insecurity, is the fact that yeah, there are all these women, like, throwing themselves (at him), but me, like the past 10 years, I don't have any of that," she said. "I have zero – this sounds weird – but, like, male attention, and so then I begin to internalize it, and I'm like, 'Is something wrong with me?'"
She added: "I don't want it, but it'd be nice to know that, like, someone's lookin'."
Honest interview and answer my Ayesha Curry #ayeshacurry pic.twitter.com/uuSNi6BJjg

— R33M (@R33MWorld) May 7, 2019
Ayesha's comment sparked a lot of backlash on social media, and, after defeating the Houston Rockets the night before, Steph took to Instagram Friday (May 10) to address the haters, saying that he's proud of his wife and applauding her for being true to herself.
He shared via his IG Stories:
"Proud of you for being authentic and putting yourself out there-not being afraid of the potential bullsh*t and nonsense that could and did come at you. Way more positive than negative with all of this. Keep being you. I love you."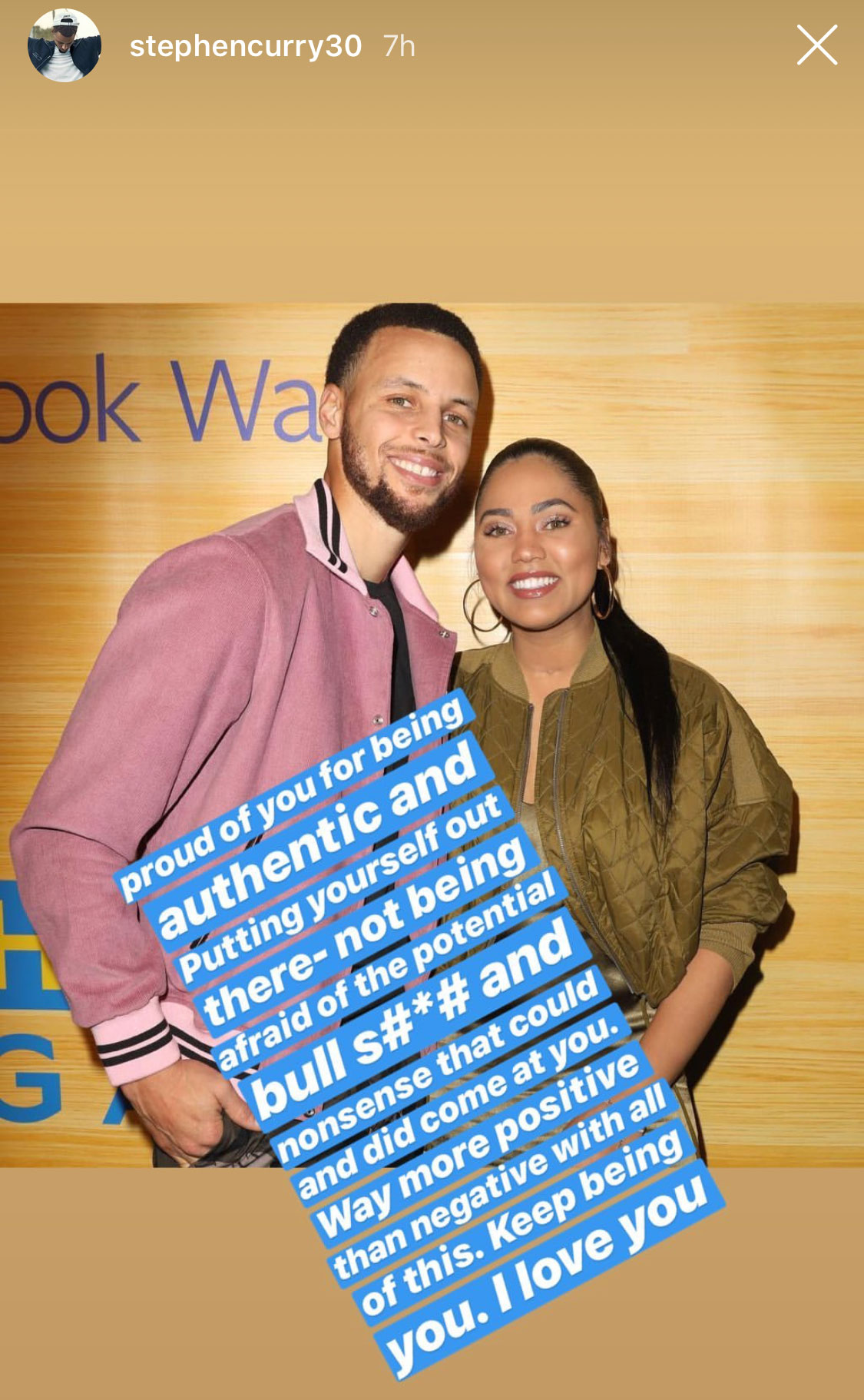 Be the first to receive breaking news alerts and more stories like this by subscribing to our mailing list.