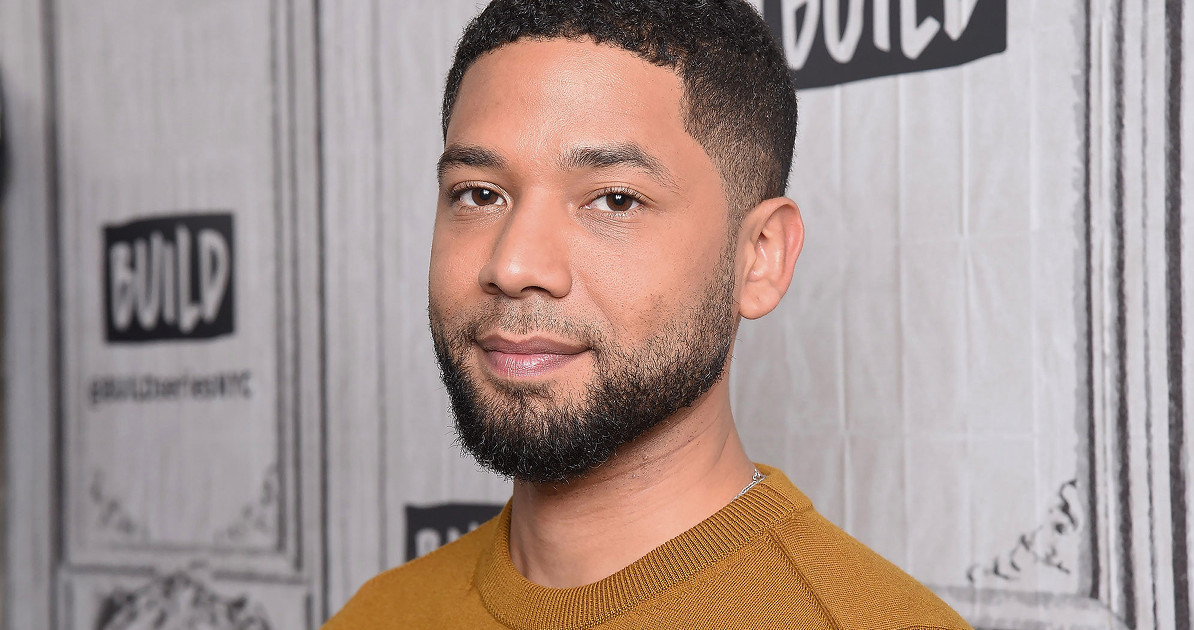 Jussie Smollett is reportedly not doing well. Sources say the actor has become suicidal since learning he will not be on the upcoming season of Empire.
SandraRose.com is reporting Smollett is having a hard time coping with the news and is worried about his career.
The site reports:
According to a source close to the family, Smollett, 36, is "devastated" and suicidal over the apparent end of his acting career. The part-time singer also lost a coveted lead role in the Tony Award-winning Broadway play Take Me Out, about a baseball player who comes out of the closet at the peak of his career.
News broke yesterday that Fox had picked up Empire for a sixth season, but that Smollett's character "Jamal" is not expected to return.
The studio did, however, extend Smollett's contract, meaning that he could be brought back, it's just not likely at the moment.
Sources tell Sandra Rose that Fox only extended Smollett's contract as a courtesy to Empire creator Lee Daniels, who is close friends with Smollett and is also somewhat of a father figure to the actor.
In a recent essay, JoJo Smollett (Jussie's older brother) penned for BET, he revealed that Jussie was suffering from post-trauma and night terrors because of his alleged attack and the subsequent fallout.
JoJo wrote:
Jussie is as strong as iron, but following an attack like this, there is a normal and natural amount of post trauma that mostly anyone should expect to suffer. I have literally seen him violently awakening from night terrors, following the assault. Some of my siblings, as well as Jussie's partner and closest friends have seen similar things.
Back in January, Jussie—who is openly gay—claimed that he was viciously attacked in Chicago by two Trump supporters who yelled homophobic and racist slurs.
However, Chicago police stated the evidence suggested the attack was staged by Jussie. He was later arrested and indicted on 16 charges for making the false police report. The charges were dropped in March.
But the case isn't over.
Though Jussie has maintained his innocence, public opinion has turned against Jussie, and the city of Chicago filed a lawsuit and has ordered him to pay $130,000 for the resources used to investigate the allegedly staged attack.
Even though we still don't know the full truth of the matter, suicidal thoughts should not be ignored or taken lightly. We wish Jussie Smollett well during this time.
Be the first to receive breaking news alerts and more stories like this by subscribing to our mailing list.