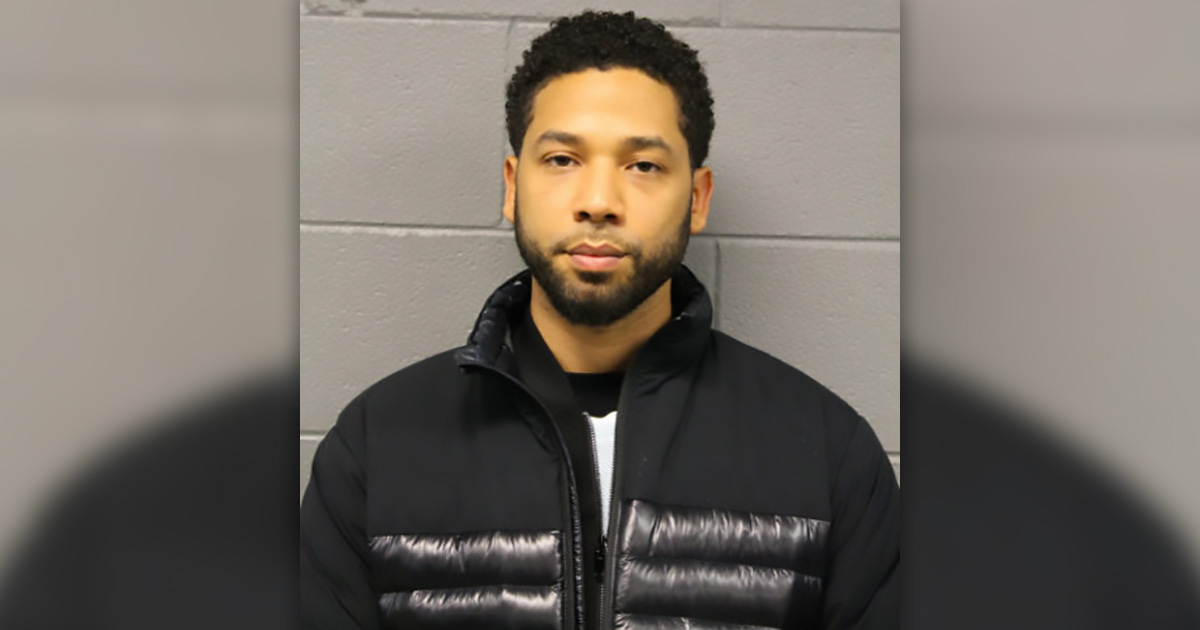 The look on his face says it all…
Jussie Smollett posed for this mugshot after he turned himself in to Chicago police Thursday morning.
The actor's arrest came just hours after he was indicted on a felony charge of disorderly conduct for filing a false police report when he said was attacked in downtown Chicago by two men who hurled racist and anti-gay slurs and looped a rope around his neck.
Smollett, who is black and gay, was booked early this morning (he turned himself in around 5 a.m. CT) and a bail hearing is scheduled for Thursday afternoon.
Police held a press conference Thursday morning at 9 a.m. to address the public regarding Smollett's arrest.
Chicago Police Superintendent Eddie Johnson expressed outrage at Jussie Smollett for allegedly betraying the African American and LGBT communities for staging a "publicity stunt" to further his career.
Johnson said Smollett orchestrated the attack because "he was dissatisfied with his salary" on Empire. The superintendent also said Smollett's wounds were most likely "self-inflicted."
Johnson said the Chicago Police Department is in possession of a $3,500 check which Smollett paid the Osundairo brothers to carry out his plan.
"[Smollett] took advantage of the pain and anger of racism to promote his career," Johnson said. "I'm left hanging my head and asking why?"
Commander of Area Central Detectives Edward Wodnicki provided a timeline of events, noting that "this investigation started to spin in a completely new direction" after authorities interviewed brothers Olabinjo "Ola" Osundairo and Abimbola "Abel" Osundairo, who were considered suspects at the time, but are now deemed as witnesses following a testimony to the Grand Jury.
As for that "MAGA" letter, Johnson said Jussie sent it to himself.
If Jussie Smollett is convicted of the felony charges brought against him, he could face up to three years in prison and could also be required to pay for the cost of the investigation.
Be the first to receive breaking news alerts and more stories like this by subscribing to our mailing list.