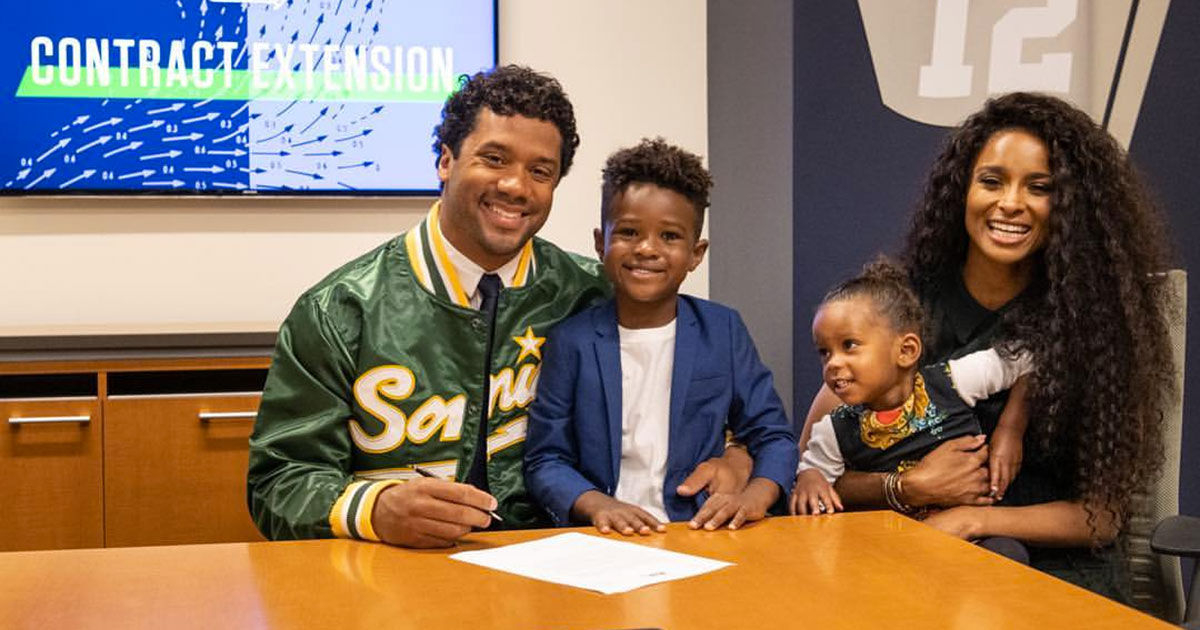 It seems like America's favorite mulatto good guy Russell Wilson isn't just out here making life sweet and pleasant for his wife, Ciara. He's also blessing his fellow Seattle Seahawks teammates.
The news about Russell's ground-breaking $140 million signing renewal with the Seahawks spread far and wide, and while Russell will most certainly enjoy much of that wealth, he's also sharing the love with his offensive linemen in form of $12,000 worth of Amazon stock for each, according to TMZ.
In a touching letter that was delivered to his teammates, Wilson spelled out why he felt the investment was warranted and profusely thanked his teammates for having his back.
"Every Sunday we go to battle together," Wilson wrote … "You sacrifice your physical and mental well-being to protect me, which in turn allows me to provide and care for my family."

"This does not go unnoticed and it is never forgotten."

Russell says he wants to help his teammates prepare for life after football and believes stock in Amazon will help these players achieve their dreams.

"When I sat down to think of ways to honor your dedication a dozen different ideas came to mind. Some were flashy, some were cool, but I wanted to give you something that had a lasting impact. Something that would affect the lives of you, your family, and your children."

"You have invested in my life … this is my investment into yours."
I don't know what Russell's mommy and daddy did while raising him, but they did obviously good by him because he's exhibiting simply saint-like behavior.
Be the first to receive breaking news alerts and more stories like this by subscribing to our mailing list.