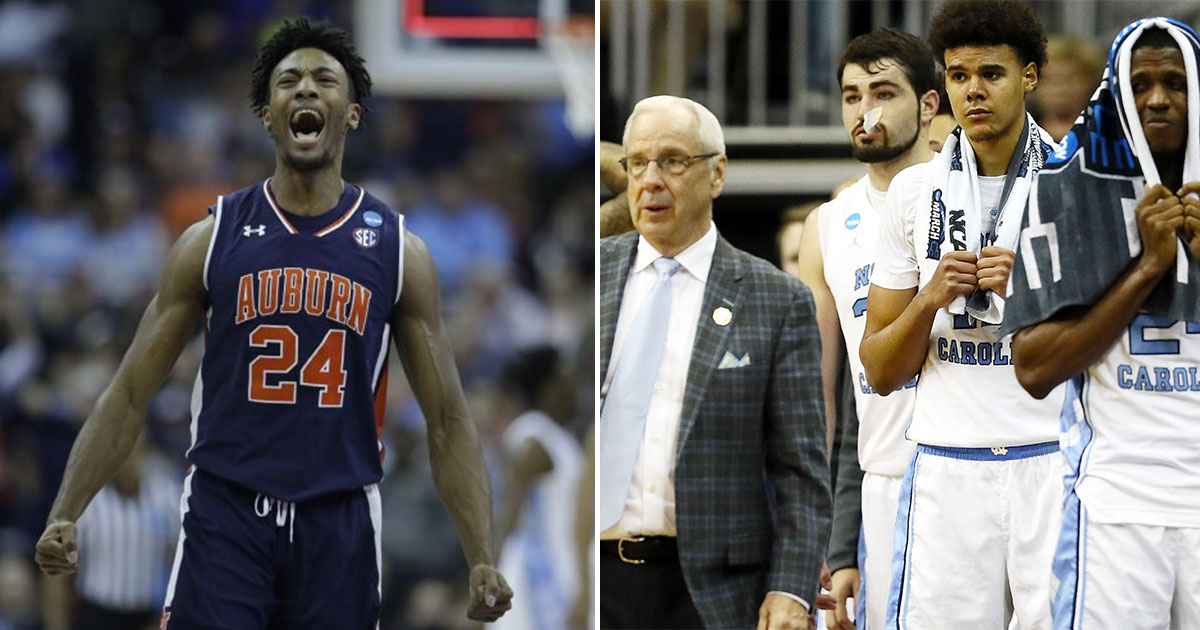 Down go the Tar Heels!
North Carolina has been eliminated from the 2019 NCAA tournament after a devastating 97-80 loss to the Auburn Tigers Friday night (Mar. 29).
UNC's loss tonight makes them the first No. 1 seed to fall in the NCAA tournament and allows Auburn to move to the next round, the Elite 8.
More via Yahoo! Sports:
The first half lived up to the up-and-down track meet promised, with Auburn keeping up with North Carolina's vaunted pace as the two teams traded blows.

But the end of the half was a premonition of what was yet to come as Auburn closed on a 6-0 run that included a transition layup from J'Von McCormick to beat the buzzer to take a 41-39 lead into halftime.

Auburn kept the throttle on to start the second half, opening with a pair of 3-pointers and a Malik Dunbar jumper to extend its lead to 49-39 and assert full control over the game.

The Tar Heels made repeated efforts to close the gap, getting within 60-54 with 13:41 remaining.

But then the Tigers opened the flood gates. Three-point shots that mostly missed as Auburn played a close first half started to drop with abandon.

Carolina had no answer. It was playing from behind as Auburn only got hotter from the field and failed to find the run that would keep its championship hopes alive.
UNC fans are, no doubt, going through it on Twitter:
This how I feel right now pic.twitter.com/IWZ0iPR1OU

— joski360 (@joski360) March 30, 2019
That UNC loss hurt

— Shaffner (@shaffner101) March 30, 2019
UNC really did me dirty tonight.

— Renee Beaudry (@ReneeBeaudry) March 30, 2019
Cuts like a knife ? https://t.co/07iBMvHpkj

— Jake Tapper (@jaketapper) March 30, 2019
UNC Had One Job

— MW (@MikalW93) March 30, 2019
Noooooo!! ???

— Lauren Wiseman (@LaurenWiseMama) March 30, 2019
You know who I'm blaming? Everyone who asked for a UNC/Duke championship.

— morgs (@hotbeansmorgan) March 30, 2019
Better luck next year, Tarheels!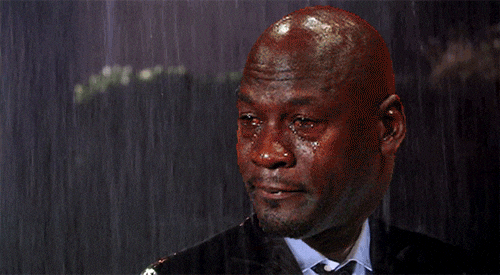 Be the first to receive breaking news alerts and more stories like this by subscribing to our mailing list.