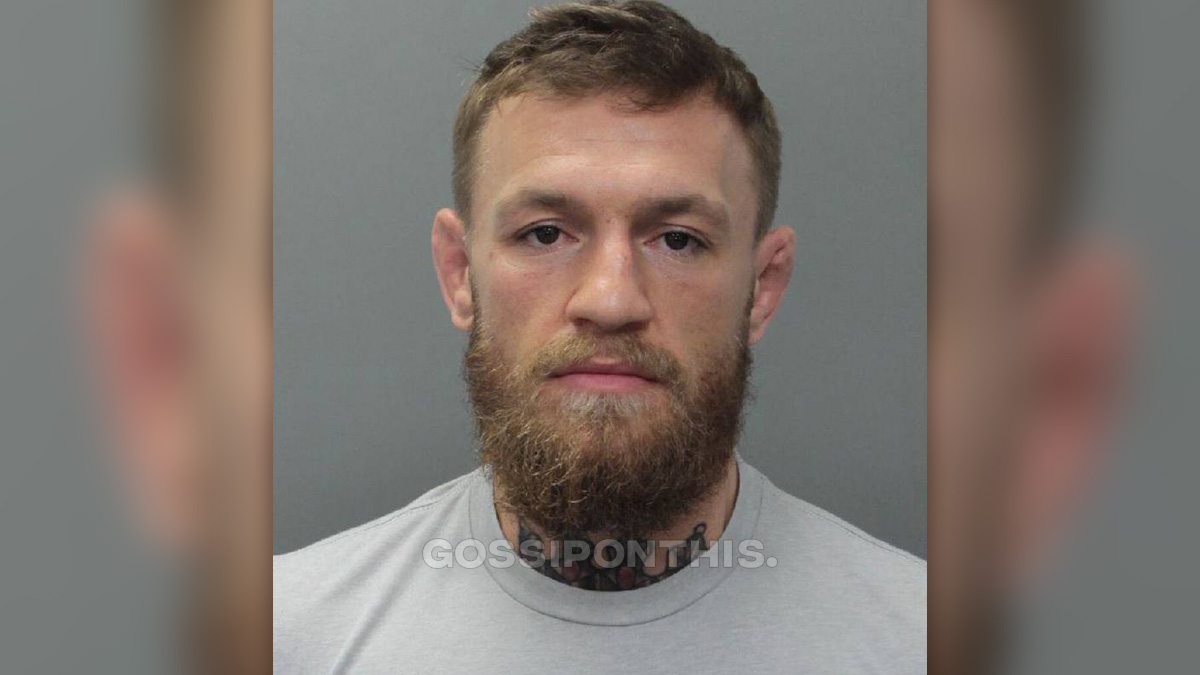 Just days after completing probation, Conor McGregor is facing a felony robbery charge after he allegedly destroyed a fan's phone and ran off with it outside a Miami Beach hotel.
The police report (via The Miami Herald) states that the owner of the phone was walking out of the Fontainebleau hotel around 5 a.m. Monday (Mar. 11) at the same time as Conor. As the fan attempted to snap a quick photo, McGregor allegedly slapped the phone out of the fan's hands, causing it to hit the ground.
Conor then stomped on the phone several times, severely damaging it, picked up the device, reportedly valued at $1,000, and then walked away with it, the police report said.
Unfortunately for Conor, the whole thing was caught on surveillance cameras, and detectives arrested him the next day at a Miami Beach home.
He was booked into a Miami-Dade jail Monday night for felony strong-armed robbery and misdemeanor criminal mischief over $1,000 and is currently being held on $12,500 bail.
According to TMZ, McGregor has been in South Florida over the last few days spending time with his girlfriend, Dee Devlin, and their son, Connor Jr., along with other family members.
Connor and his family were reportedly in Miami to celebrate his mother's birthday … and he rented out the world-famous Versace Mansion for the party.
This, of course, isn't Conor McGregor's first run-in with the law. Back in April 2018, prior to UFC 223, he was arrested in New York City after he threw a dolly through the window of a bus filled with several UFC fighters.
McGregor was initially charged with two felonies in that case, but ended up pleading guilty to a single disorderly conduct charge. He was sentenced to three days of anger management courses and five days of community service.
Lucky for him .. he just completed probation for that case a few days ago. Had this happened before Friday (Mar. 8), he would have violated probation and would be looking at some serious jail time and possible deportation.
Be the first to receive breaking news alerts and more stories like this by subscribing to our mailing list.