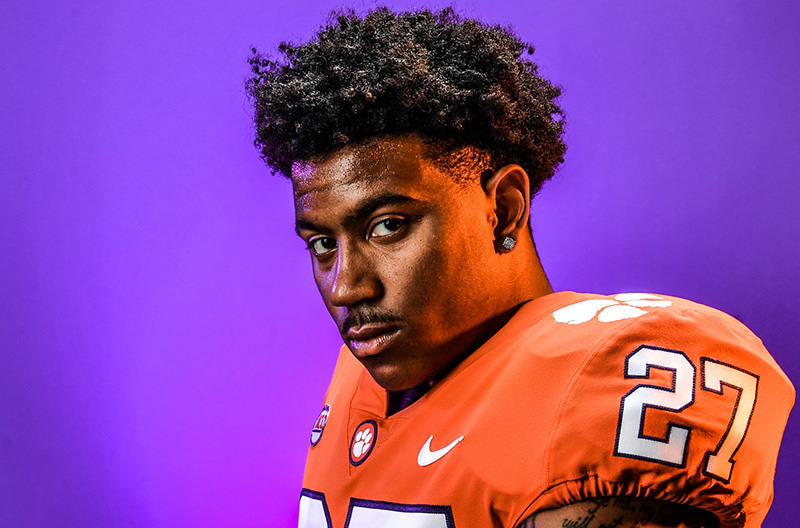 Football fans were shocked yesterday when the news broke about the sudden death of former Clemson running back CJ Fuller.
Fuller was only 22 years old, so people naturally are asking questions like: How did he die? What was his cause of death?
While we still don't have the definitive answer to those questions, as an official cause of death for Fuller has yet to be released, we do know what happened in the moments leading up to his passing.
According to the Pickens County coroner, a death investigation is underway, but she noted that there were no "suspicious" circumstances surrounding Fuller's death.
TMZ says they spoke to a "source extremely close to Fuller" who said that the football star had torn his ACL playing flag football about two weeks ago, and had surgery to repair the injury at the end of September.
Fuller had gone to physical therapy to rehab his knee just a few hours before his death "and it was clear something wrong," the gossip site reported.
Fuller went to physical therapy for the first time on Wednesday (10/3) as part of his recovery and completed a full session without issue. When he arrived back to his home, we're told he "went to the ground" and asked for water—clearly feeling something was wrong.

People close to C.J. called for an ambulance and he was rushed to a nearby hospital. He was pronounced dead a short time later. There are rumblings Fuller's death was a direct result of complications from the knee surgery—but we're told that hasn't been determined yet.
When Fuller's brother called 911, he reportedly told the operated it looked like he was having a seizure. He said Fuller had "passed out," though it's unclear if he was conscious at the time.
"C.J.'s brother and other family members desperately tried to help Fuller—following the operator's instructions—and begged for an ambulance to be sent over quickly," TMZ reported.
In an interview with The Anderson Independent Mail and The Greenville News, a close family member said Fuller experienced chest pains before he collapsed Wednesday, and his death may have been the result of a blood clot.
Fuller was taken to Greenville Memorial Hospital via ambulance from Pickens, and he was pronounced dead not too long after.
"He had been having some chest pains before that day, but they got worse fast," CJ's aunt, Zola Fuller Beeks, said. "He was conscious at one point, but when he got to the hospital, his speech was slurred. Before we knew it, he was gone. We think it had something to do with a blood clot, but you just don't expect someone his age to be gone so fast."
Pickens County Coroner Kandy Kelley said she's still investigating what happened and doesn't plan to release further information about Fuller's death until after she completes an autopsy. Kelley said it could take up to six to eight weeks to find out the results from the autopsy.
CJ Fuller played football at Clemson from 2014 to 2017 and was a key player on the 2016 National Championship winning team. He redshirted in 2014 before accumulating 599 yards and rushing on 147 carries with five touchdowns over the next three season.
Fuller also racked up 290 yards on 17 career kickoff returns, including a 20-yard kickoff return in the 2016 National Championship game that jump-started Clemson's game-winning drive against the University of Alabama.
"His dream was Clemson," Fuller's aunt said Thursday. "He made us champions. From the time he was 5 until he was 22, he loved football. It was a part of him. And to us, he will always be a champion."
Before spring practice, Fuller had announced that he intended to transfer to another school. He graduated from Clemson in August with a degree in sociology.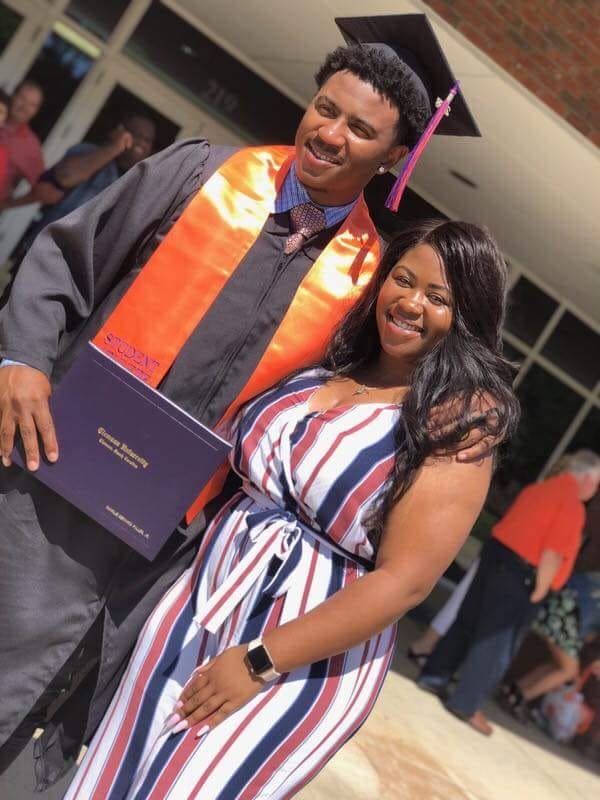 Clemson head coach Dabo Swinney issued a statement about Fuller's passing Wednesday night.
"Our thoughts, prayers and deepest sympathies are with C.J.'s family," Swinney said. "I've known C.J. a long time and watched him grow up through the Easley rec leagues all the way through Easley High School. I'm proud of what he accomplished as a Clemson Tiger, most of all, his accomplishment of being a Clemson graduate. Our deepest condolences and the thoughts of our program are with his family… May he rest in peace."
Before attending Clemson, Fuller graduated from Easley High School, where he helped lead the program to three consecutive playoff appearances for the first time in the school's history.
Back in March, Fuller was arrested along with his former Clemson teammate Jadar Johnson and his former high school teammate Quaven Ferguson and charged with armed robbery and possession of a weapon during the commission of a crime.
The case has not gone to trial, and Fuller's aunt said she doesn't want her nephew to be remembered as someone charged with a crime who hadn't had his day in court yet to defend himself against the allegations.
"CJ had a lot of good to give the world," Fuller's aunt said. "Now, he won't have the chance."
Be the first to receive breaking news alerts and more stories like this by subscribing to our mailing list.