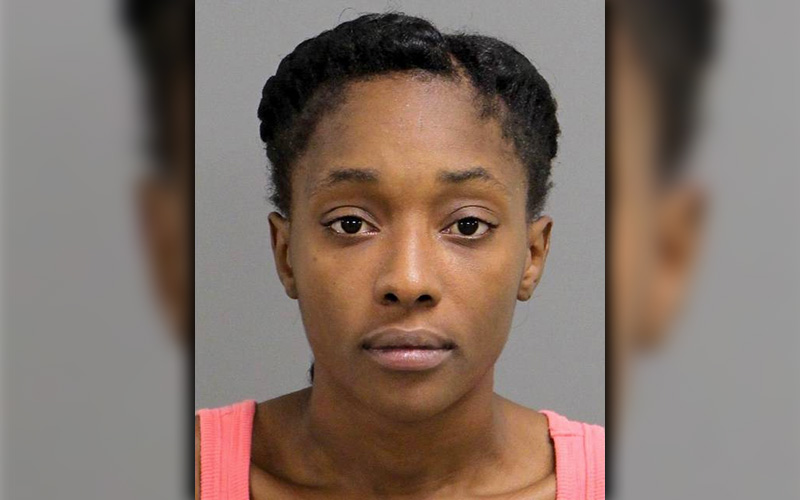 And the "mother of year" award goes to… *drumroll*
A North Carolina woman is facing serious charges after video footage of her infant baby smoking marijuana went viral on social media.
20-year-old Brianna Ashanti Lofton was arrested Wednesday (Mar. 21) and hit with two counts of felony child abuse, contributing to the delinquency of a minor, and possession of marijuana.
The 10-second video, which reached 1.5 million views, shows Lofton holding a cigar to the child's lips as the child appears to inhale and let out a puff of smoke.
Facebook user Rasheed Martin from Rochester, New York posted the viral clip on his profile before urging users to help find the identity of the mother of the child.
"Once more and more people found out about this situation, they showed me a screen grab of her actual Facebook page," Martin told the Associated Press. "Then I later added it to the post so everyone could know exactly who … did that to the poor little girl."
With the help of Martin and others who viewed the video on Facebook, police were made aware of the crime and were able to track Lofton down and arrest her.
"Big thanks to everyone who posted information about the smoking mother and baby," the Raleigh Police Department said on their Facebook page. "Thanks to your willingness to get involved, the child is now safe and the mother is in police custody."
Raleigh police warrants stated Lofton was accused of "causing, encouraging and aiding a one-year-old child to smoke a marijuana blunt" on December 1, 2017.
Since the incident, the child has been placed in Wake County Child Protective Services. Lofton is currently being held at the Wake County Detention Center on $100,000 bond.
According to The News & Observer, Lofton was arrested for simple assault in August of last year and simple affray in August and in July of last year.
Be the first to receive breaking news alerts and more stories like this by subscribing to our mailing list.