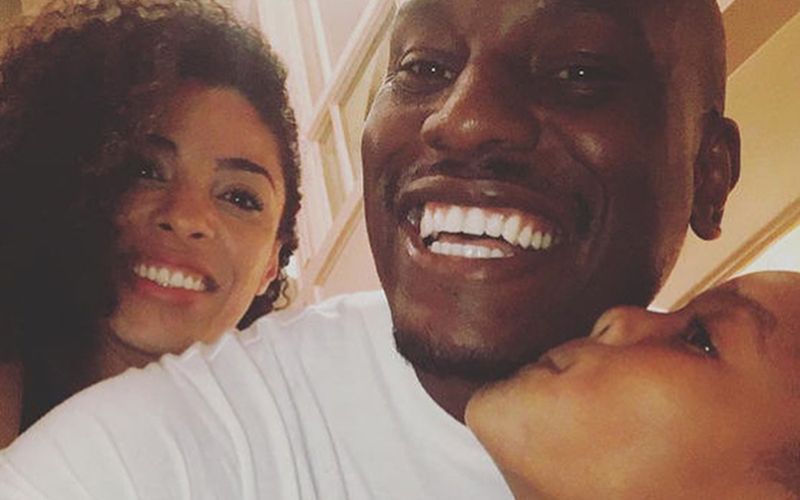 Tyrese Gibson is lashing out at his ex-wife on social media after obtaining a restraining order following accusations the actor/singer abused their 10-year-old daughter. She was also granted primary physical custody until their next court date.
In a lengthy Instagram post on Wednesday (Sept. 13), Tyrese directly addressed his ex Norma Mitchell Gibson and called her "bitter," "resentful," and mean-spirited. He seems to believe this is because she hasn't found a man since they divorced. He wrote in part:
"There's someone out here for everybody – Norma I know you can see this, I'm sorry I got re-married, I'm sorry we didn't work out I'm sorry you haven't been able to find another man since we separated…… Sometimes you get married and have kids and things just don't work out, but I have NEVER wished harm on you……. I was hoping by now you got over what we used to be… Being bitter, resentful and just felt out mean will has never been good for our daughter."
https://www.instagram.com/p/BY_VDjUHtEc/
Recent court documents show Norma accused Tyrese of abusing their daughter, Shayla, during an incident that occurred on August 19. She claims he "pushed our daughter to the ground, pinned her face down, put his knees on her back, grabbed her hands with one arm and beat her with the other."
She continues to allege Tyrese hit the 10-year-old girl "between 12 and 16 times." Norma was informed of the incident when her daughter claimed she felt pain when trying to sit. "Mum, Dad beat me so hard that it hurts when I sit down," Norma says Shayla told her.
As a result of the accusations, Norma was granted a restraining order against Tyrese. He is ordered to stay 100 yards away from Norma and Shayla. He also lost his visitation rights until the former couple's next court appearance on Oct. 2.
Tyrese expressed his disappointment with the ruling in a statement to People. He says his main priority is co-parenting Shayla.
"After 9 years of working extremely hard to co-parent our child, I am disappointed to learn that the mother of my daughter has made gross and false accusations against my character in a shameful attempt to ruin our co-parenting efforts.

"There is nothing I love more in this world than my daughter and I would never do anything to harm her well-being or happiness. Co-parenting is tough and it's unfortunate when your partner tries to sabotage the situation with hurtful lies and irrational behavior."
Norma made further accusations in the court documents, including claiming Tyrese has been diagnosed with Bipolar disorder and manic behavior by three psychotherapists and that he prevented her from contacting their daughter while she was in his care.
She also claimed the actor is "[prone to] beat on the people he is in conflict with." And she added he has hit her "a number of times in the past, including when I was pregnant with our daughter."
Tyrese and Norma were married from 2007-09 and Shayla is their only child. Tyrese married his current wife, Samantha Lee Gibson, on Valentine's Day this year in a secret ceremony.
Be the first to receive breaking news alerts and more stories like this by subscribing to our mailing list.