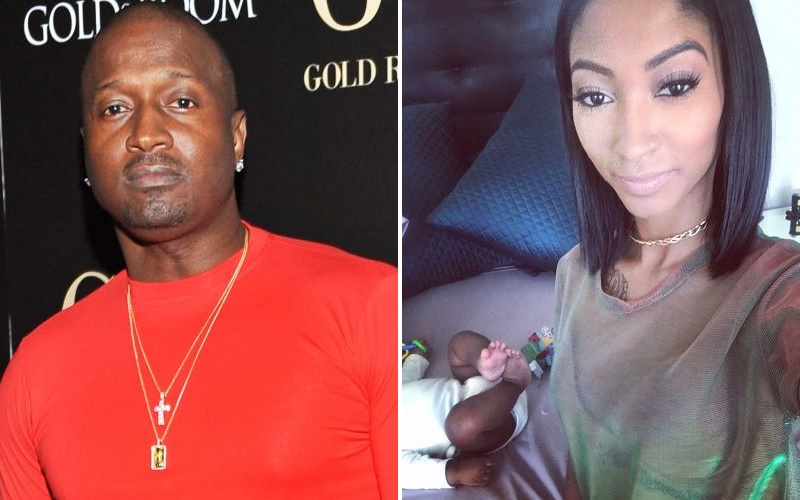 We've waited all season and the results are finally in: Kirk you ARE the father!
According to reports, Kirk Frost is in fact the father of Jasmine Washington's child, Kannon. The child's paternity has been a storyline for Kirk and wife Rasheeda on season 6 of Love & Hip Hop Atlanta with Kirk denying he was the father, and Rasheeda (and mama Shirleen) demanding he take a DNA test.
Kirk was hesitant at first, but eventually went and took a paternity test. The results will reportedly be read during the LHHATL reunion.
READ MORE: Kirk Frost Desperate to Win Rasheeda Back Despite Cheating & Possibly Fathering a Child Outside Their Marriage
A source who attended the reunion taping in May spilled some tea to The Shade Room. The tipster revealed that a DNA test excluded Jasmine's ex Logan as the baby daddy, leaving only Kirk as the possible father. Media Take Out also reported similar details.
Of course, we'll have to watch the reunion to find out the official results, but it looks like Kirk really is the low-down, dirty dog we all knew he was. No wonder he was hell-bent on not taking a DNA test, because he already knew the truth.
Despite being vindicated by the results, Jasmine apparently did not attend the reunion taping. However, she did write a letter to Rasheeda apologizing for not privately coming to her "woman to woman" about her long-term affair with her husband that produced child.
READ MORE: LHHATL Season 6 Reunion Spoilers: Jessica Dime Fights, Joseline Quits & Is Kirk the Father?
Jasmine previously sued Kirk for child support in January. She requested $2,500 a month and listed her own income as $0, stating Kirk was financially supporting her until he abruptly stopped and subsequently started denying Kannon as his child. However, her case was stalled as Kirk dodged being served the court documents.
Kirk and Rasheeda have been married for 18 years and have two children together. Though their marriage has somehow survived Kirk's cheating in the past, I'm not sure how Rasheeda will react and respond to this latest blow. Kirk even preemptively served his wife separation papers in the show's most recent episode.
The Love & Hip Hop Atlanta season 6 finale airs Monday (Jul. 3) on VH1. Part 1 of the highly-anticipated reunion airs July 10.
Be the first to receive breaking news alerts and more stories like this by subscribing to our mailing list.