Former New York Jets running back Joe McKnight (28) was shot and killed Thursday (Dec. 1) in Louisiana during a road rage incident.
Police have identified 54-year-old Ronald Gasser as the shooter. Here are some things you need to know about Ronald Gasser:
1. A 54-year-old white man named Ronald Gasser is the prime suspect in the killing of former NFL star Joe McKnight.
Ronald Gasser has been named as the man who shot and killed ex-NFL running back Joe McKnight. The shooting occurred near a busy intersection around 2:43 PM Thursday (Dec. 1) in Terrytown, Louisiana, a suburb of New Orleans.
EMS attempted to revive McKnight, but he died on the scene. Photos show Gasser sitting on the ground, resting by his blue Infinity as EMS performed CPR on McKnight.
Gasser remained at the scene until police arrived and handed over his gun to authorities.
@CaptainCreole yup that's him Ronald Gasser pic.twitter.com/2wGBzJEJN2

— Nick M. (@Nickthe1) December 1, 2016
He is in police custody, but has not been formally arrested or charged with a crime. Police are questioning him to determine what led to the fatal shooting.
Police say McKnight was unarmed.
2. Gasser reportedly said "I told you don't f**k with me," while standing over McKnight's body. Police are investigating the shooting as a road rage incident.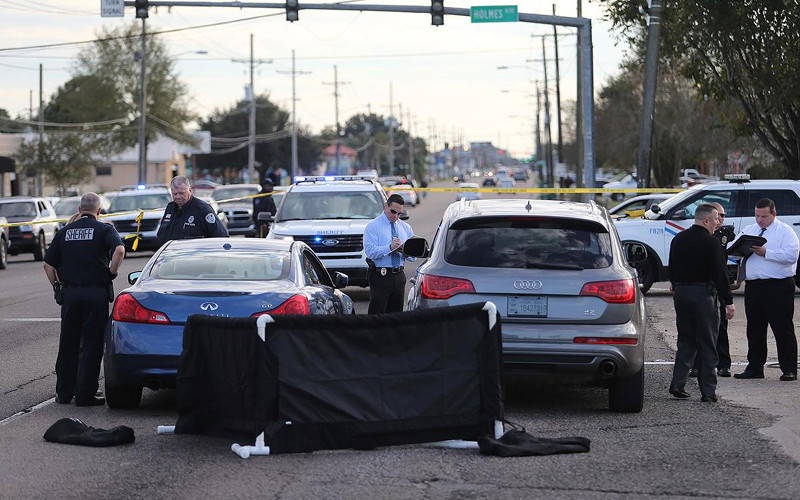 A motive for the shooting has not been determined, however, police suspect road rage. Several witnesses have given differing versions of what they saw.
An unnamed witness says she saw Gasser yelling at McKnight as the footballer appeared to be apologizing. She then states Gasser shot McKnight and yelled "I told you don't f**k with me!" while standing over his body. Gasser then fired another shot.
Other witnesses say they saw Gasser pull McKnight from his car. Some witnesses heard four shots.
3. Ronald Gasser's sister and daughter are "speechless" and struggling to cope with the situation.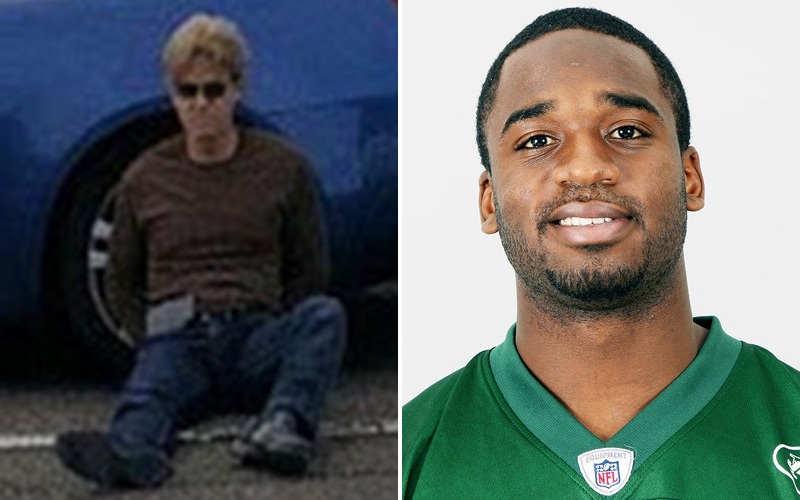 Ronald Gasser's family is completely stunned by the news and having trouble coming to terms with the reality of the situation. Sharon Weileman, Gasser's sister, had just gotten home when she saw shooting on TV. With her voice "quavering," she gave a phone interview with NOLA.
"He's the best guy, the most generous guy. I have no idea what happened. I can't even talk right now."
Gasser's daughter, Candice Gasser-Bua also gave a phone interview:
"I'm speechless at the moment. I'm still trying to wrap my head around what happened."
According to Gasser-Bua, her father ran his own telecommunications business, Lan-Tel, dealing with "office communication equipment, I.E. telephones, wiring."
Ronald Gasser's LinkedIn account states he attended the Naval Air Technical Training Center and is also the owner of a plumbing company, Go Live Installs.
4. Gasser has lived alone since his father died in 2015. Neighbors describe him as a loner.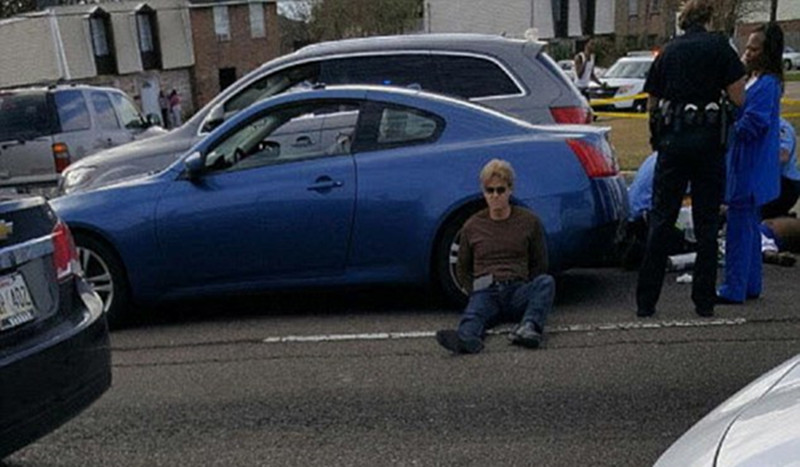 Several of Ronald Gasser's neighbors described him as a "loner" who kept mostly to himself. The residents remained anonymous citing safety concerns.
"He seemed to be a loner. I never saw anyone else coming or going out of there."
Gasser has lived in the neighborhood for about 15 years, when he moved in with his father. His father passed away in 2015 and the suspected shooter now lives alone.
When shown photos of McKnight's alleged shooter, two of the residents identified the man as their neighbor. They also identified the blue Infinity as Gasser's car.
Another unnamed resident added:
"People are so angry. I don't know how we got to this, or how we get out of it."
5. Ronald Gasser had no previous criminal record, but could now face up to life in prison.
The sentence in LA for 2nd degree murder is life. Any hate crime enhancement is an additional 5 years to run consecutive. #RonaldGasser

— CJ Mordock (@CJMordock) December 2, 2016
It also appears Ronald Gasser had no criminal record prior to the shooting. New Orleans attorney CJ Mordock tweeted the possible charges and sentence for Gasser: "The sentence in LA for 2nd-degree murder is life. Any hate crime enhancement is an additional 5 years to run consecutive."
The hate crime enhancement would come into play if Ronald Gasser were convicted of manslaughter. Manslaughter has a range of 10 to 40.

— CJ Mordock (@CJMordock) December 2, 2016
So he would serve the entirety of his manslaughter sentence and then have to do his 5 year hate crime sentence

— CJ Mordock (@CJMordock) December 2, 2016