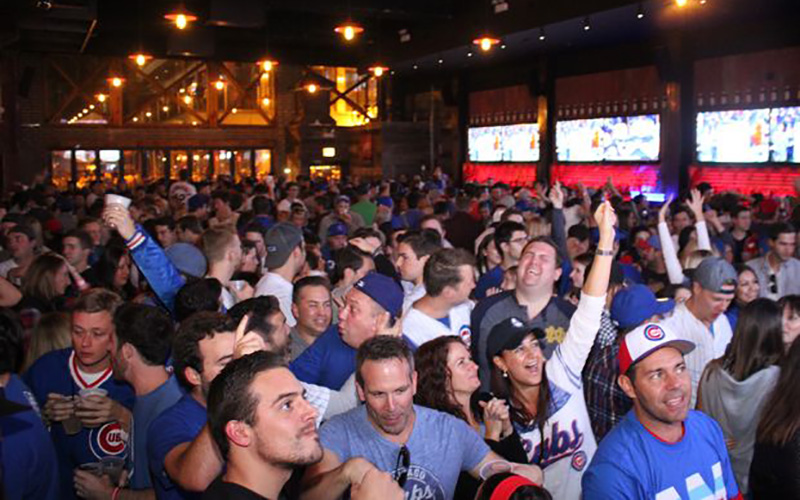 If you're a Chicago Cubs fan, you are undoubtedly on cloud nine right now. For the first time in over 60 years, your team has a chance to finally break the Curse of the Billy Goat, netting the Cubs their first MLB championship since 1908. So yeah, it's understandable that you're excited and want to participate in the glory of this world series.
For anyone hoping to take in this historic moment at a bar in Wrigleyville, you better bring cash. And a lot of it. Due to the incredibly high demand, bars around the stadium are charging ridiculously high covers for fans to come in and enjoy the game.
For some, the covers just to get in are upwards of $100 per person. Others offer you entrance and some drinks for $250. For diehard fans, however, you can have your very own table for just $1,000!
Sure, it beats spending $2,000 for standing room only tickets to the actual game, but $100 – $1,000 just to watch the game on TV in a crowded bar with overpriced drinks seems downright ludicrous. Why not buy a couple of cases, invite some friends over, and enjoy the game from the comfort of your own home?
And while many will do just that, you know there are just as many people who are willing to fork over an insane amount of money for the "experience." Looks like there are going to be some bars in Chicago cleaning up this weekend.
Be the first to receive breaking news alerts and more stories like this by subscribing to our mailing list.