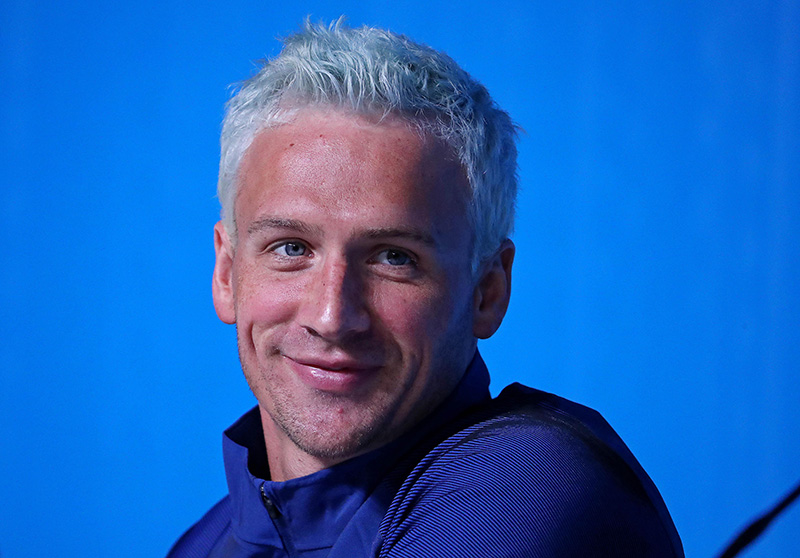 American swimmer Ryan Lochte is probably best known as the friendly rival of Michael Phelps. The two have competed against each other for years, but have also raced together to win medals in the Olympics. But anyone who knows Lochte knows that he's not your normal, pristine Olympian.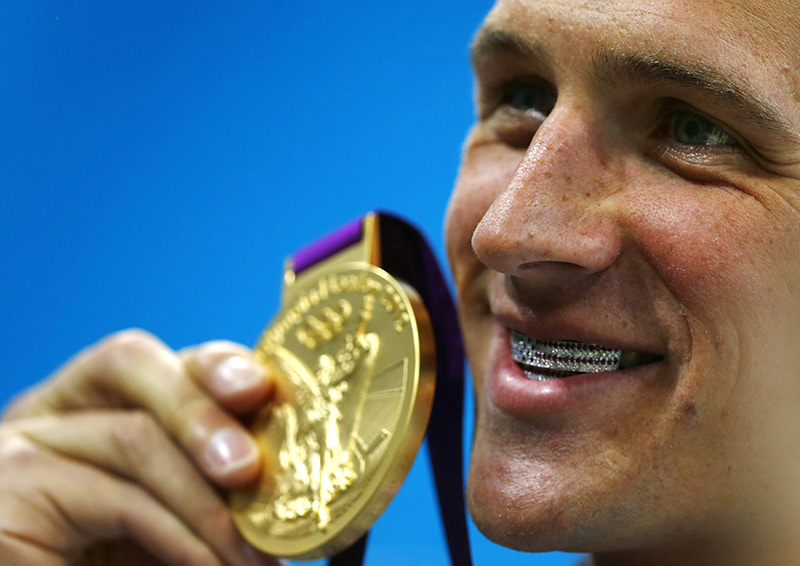 His out of the pool antics and divisive personality has earned him a kind of "bad boy" reputation in the swimming world. Whether it's having his own catchphrase — it's Jeah!, just in case you were wondering — rocking bright green rhinestone encrusted sneakers, or sporting a grill while accepting his gold medal, there's a reason he's earned the title of America's sexiest douchebag.
But when Lochte showed up in Rio for this year's games, viewers quickly noticed the new hairdo. Gone are his dark locks, instead replaced with a bluish gray set of hair. The change kind of makes him look like a younger, douchier version of CNN's Anderson Cooper.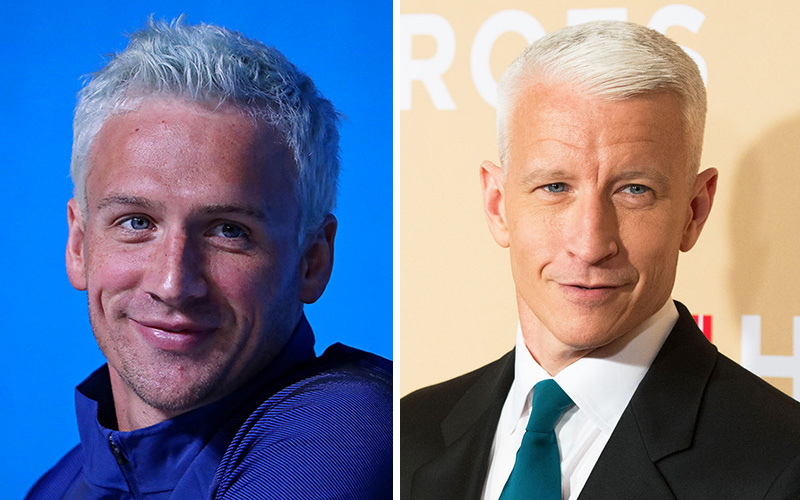 But what made the swimmer decide to make such a drastic change? Was it a statement on civil liberties or maybe to raise awareness or funds for a special cause? No, not at all.
When asked what prompted the change, Lochte told USA Today, "usually I've always done the grills at the Olympics. I left the grills at home. I had to do something different so why not the hair? It's different, that's me, that's my personality."
So there you have it. Ryan Lochte forgot his grills at home, and apparently he's got to do something to be different because that's just who he is. You can look for Lochte in all of his Anderson Cooper-looking glory in the men's 4 x 200m freestyle relay final tonight around 10:30 p.m. EST.
Be the first to receive breaking news alerts and more stories like this by subscribing to our mailing list.