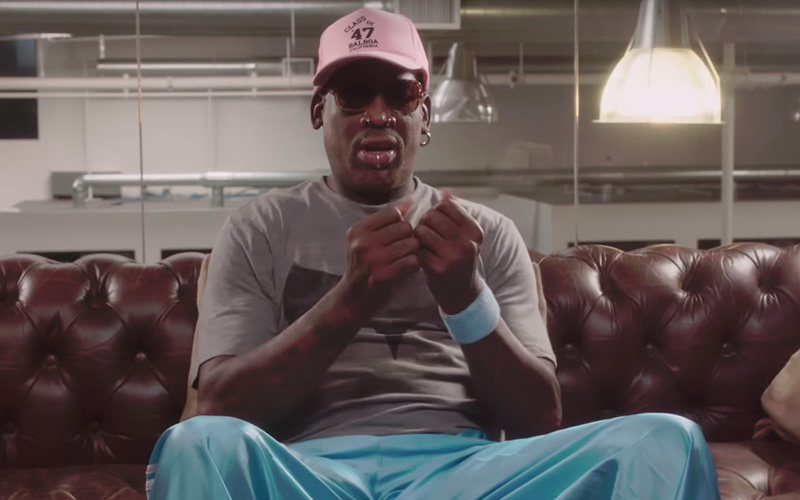 We all know Dennis Rodman. The eccentric player who played with Michael Jordan on his championship teams. You know, the one who wears dresses and dyes his hair all sorts of crazy colors. And, unsurprisingly, Dennis' personal stories are even crazier than the public persona he puts on.
Take, for example, his story of how he's broken his dick. Three times. That's right, not once, or even twice. Turns out, old Rodman has had three separate instances of dick contusion.
That's three instances of sex gone horribly wrong. The kind of sex that results in a dick bleeding all over the place.
Here, just take it from him:
So yeah, turns out breaking your dick is a common occurrence for Dennis. And, some may be happy to know, all it takes to fix is a simple pill and three weeks of rest.
And, I don't know about Dennis, but I'd be kind of pissed at the paltry $25k offer for his dick pic after hearing about Draymond Green's offer.
Be the first to receive breaking news alerts and more stories like this by subscribing to our mailing list.