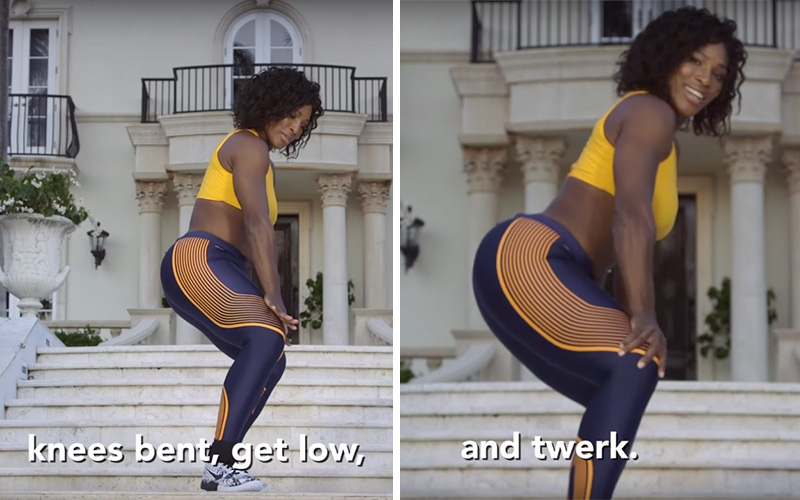 Serena Williams is undoubtedly the best women's tennis player in the world. Ranked number one by World Tennis Association, the younger of the two Williams sisters recently won her 22nd Grand Slam title at the 2016 Wimbledon Championships.
With a long history of winning in the sport she loves, amassing a net worth of over $145 million, and being in the national spotlight since turning pro in 1995, it seems like it'd be hard to relate to the sports superstar.
But it turns out Serena is just like all of us — she likes to have fun. In a video posted online by SELF magazine recently, Serena busts out the moves to teach you how to dance. More specifically, how to twerk.
Girl can get it. It's always good to see a player as highly regarded as Serena cut loose and enjoy herself, proving she's just a person like the rest of us. And this isn't the first time Serena has showcased her moves.
Back in 2009, the Williams sisters hosted an impromptu dance battle on the middle of the tennis court.
And we can't forget about that infamous crip walk at the 2012 Olympics in London:
She also showed off her impeccable twerking abilities in Beyoncé's "Sorry" video:
I don't know about you, but I wholeheartedly support more instructional dance videos from Serena.
Be the first to receive breaking news alerts and more stories like this by subscribing to our mailing list.