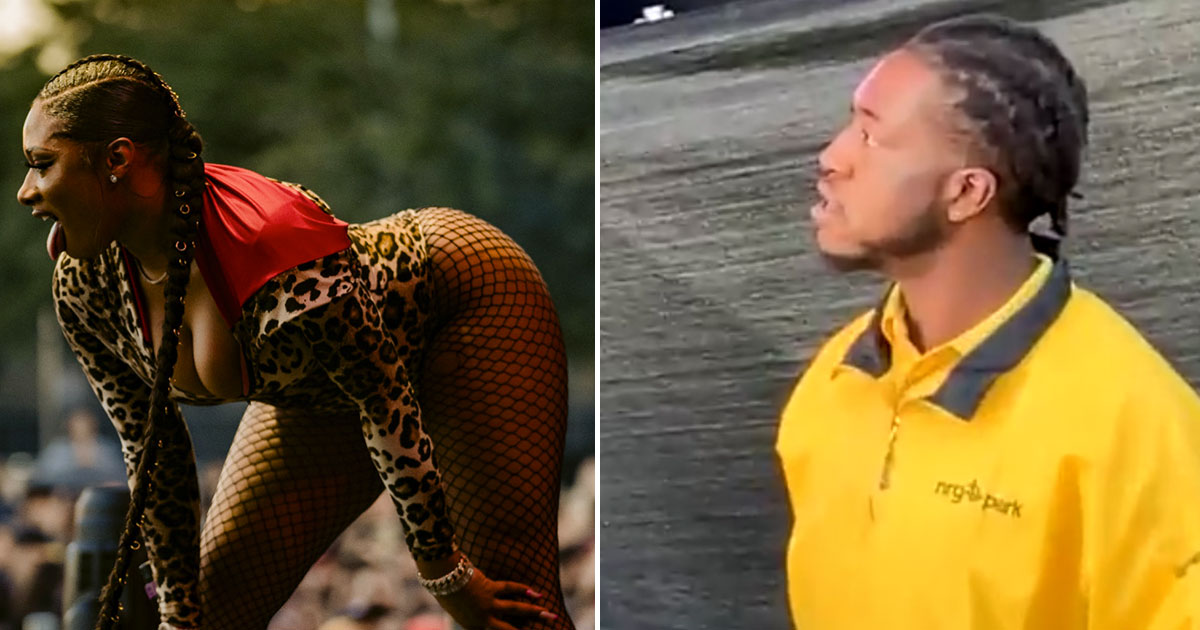 Megan Thee Stallion's twerking is so captivating that a man doing security at a recent concert looked like he was ready to risk it all.
Megan was among several featured performers Saturday (Nov. 9) at Travis Scott's 2nd annual Astroworld Festival in Houston, Texas.
In video footage that has surfaced from the show, while Meg is up on stage twerking up a storm, a security guard was spotted from the crowd temporarily losing his focus to watch her … and the expression on his face pretty much tells you what was on his mind the entire time.
Watch below:
When you finally see how bad @theestallion really is?? pic.twitter.com/Z0UpQ3tUhq

— AJ Gonzaque (@AJ_Gonzaque) November 11, 2019
The security guard in question has since responded to his newfound viral fame:
"Yall aint have to do me like this i was just tryna do my job lmfao… Bruh they really expect us to just stand there with a blank face wit all that bouncing onna screen?"
It's ok fam I'm sure your we were all thinking the same thing you was thinking about ?????? but you still keep it professional.

— wil_Bensio (@wilbenst) November 12, 2019
Bruh they really expect us to just stand there with a blank face wit all that bouncing onna screen? ???

— Kiiing™ (@A_Famous_Amos) November 12, 2019