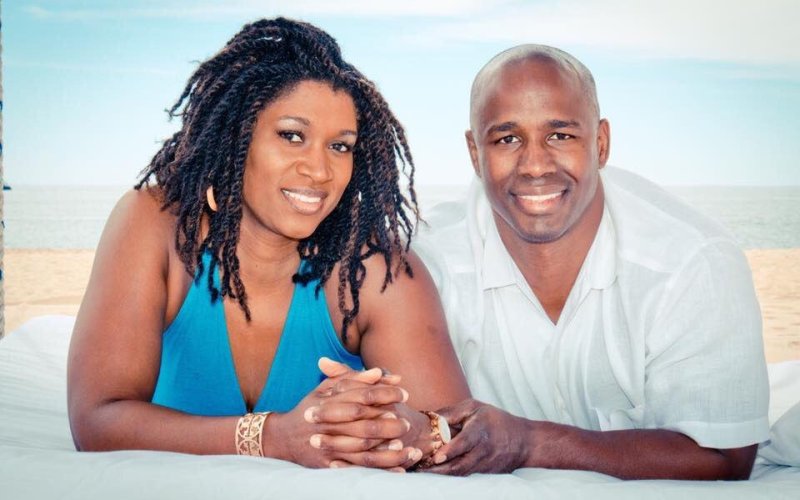 We're beginning to learn more about the horrendous murders of former NFL player Antonio Armstrong and his wife Dawn. Although a motive of why 16-year-old Antonio Armstrong Jr. shot his parents dead has not been determined, police have revealed that he initially tried to cover up his crime.
Armstrong Jr. first called 911 from inside a closet claiming that he was hiding from a masked man that had broken into the house. However, police became suspicious when Antonio Jr. had to turn off an alarm system to let them in to investigate the crime scene. They also failed to find any signs of forced entry.
The gun presumably used to kill the couple was found on a counter along with a note stating, "I've been watching you."
Investigators say Armstrong Jr. has admitted to practicing silencing guns with blankets and pillows, however, he has not admitted to having any involvement in the shooting.
Antonio and Dawn Armstrong were found shot multiple times in their Houston home in the early morning hours of Friday, July 29th. Dawn was shot in the head twice and was already dead when the police arrived. The former linebacker was rushed to a hospital, but was later pronounced dead due to a gunshot to the head.
The Armstrongs' 12-year-old daughter was also present during the shootings. However, she reportedly slept through the incident and was not harmed.
Armstrong Jr. was arrested on the scene and has been charged for the murders. Prosecutors are currently in discussion about trying the 16-year-old in court as an adult, but for now, he is in the juvenile system.
There are also reportedly talks of upgrading the teen's charges from murder to capital murder, which would make him eligible for the death penalty in the state of Texas.
Be the first to receive breaking news alerts and more stories like this by subscribing to our mailing list.