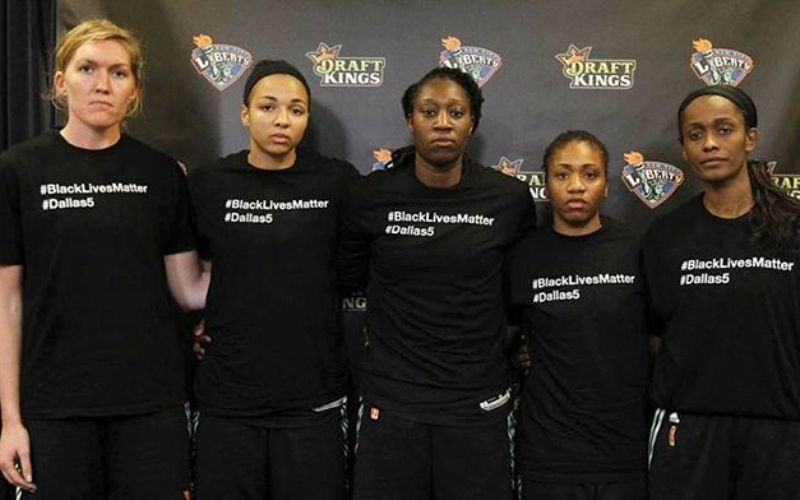 Celebrities and athletes arguably have the greatest platform to bring awareness to social issue and concerns. However, several WNBA players have been fined for using their platform to acknowledge recent police-involved shootings.
New York Liberty, Phoenix Mercury, and Indiana Fever players were fined $500 for wearing black warm-up shirts bearing "#BlackLivesMatter" and "#Dallas5."All three teams were also fined $5,000.
Though the shirts were the league's official brand (Adidas), the players violated the WNBA uniform policy by altering its appearance. This was done also after the WNBA had issued a memo to comply with the policy after three other teams previously wore shirts to honor Alton Sterling, Philando Castile, and the officers killed in Dallas.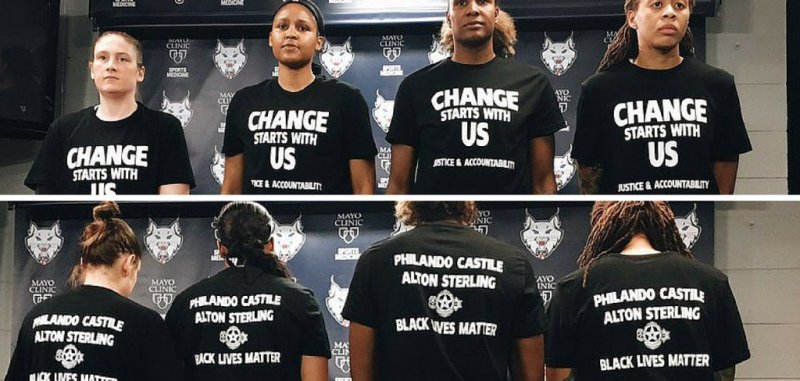 Several players have expressed their disagreement with the fine.
I refuse to be silent @WNBA pic.twitter.com/INIAI1rSIF

— Tina Charles (@tinacharles31) July 21, 2016
The Indiana Fever and NY Liberty teams even organized a "media blackout" by speaking only about social issues concluding their game Thursday (Jul. 21).
"Instead of the league taking a stance with us, where they tell us they appreciate our expressing our concerns like they did for Orlando, we're fighting against each other, said Tamika Catching (Fever).
All WNBA teams were supplied shirts to support those killed during the Orlando nightclub massacre in June.
"We were OK with that, we wanted to support that, but also they can't pick and choose what initiatives to support and what not to support just because it doesn't push their agenda," noted Tanisha Wright (Liberty).
"You have a league that is 90, if not above 90 percent African American," said player rep for Indian Fever Briann January. "And you have an issue that is directly affecting them and the people they know and you have a league that isn't willing to side with them," she continued.
Despite the backlash, WNBA President Lisa Borders says the organization supports its players. "We are proud of WNBA players' engagement and passionate advocacy for non-violent solutions to difficult social issues but expect them to comply with the league's uniform guidelines," Borders said.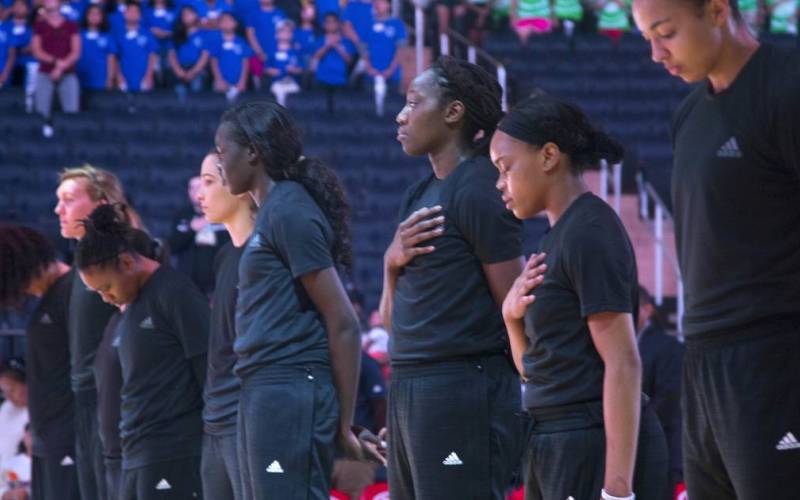 Players say they will continue to raise awareness for the issue in other ways, like wearing their team shirts inside out or wearing solid black Adidas tees.
Be the first to receive breaking news alerts and more stories like this by subscribing to our mailing list.