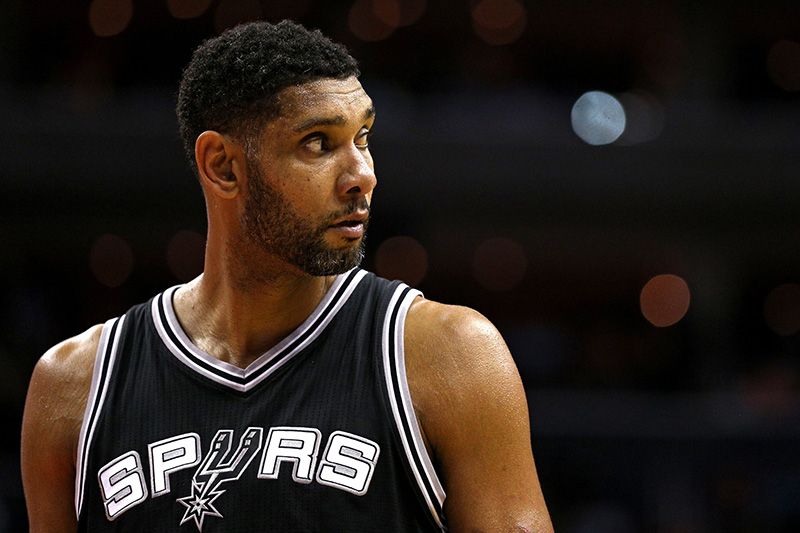 After 19 years in the league, future Hall of Famer Tim Duncan has announced he will be retiring from the game he loves. The 40-year-old has been a staple for the Spurs organization since drafting him as the first overall pick in the 1997 NBA draft and will leave a tough void for replacement Pau Gasol.
In light of the recent announcement, it seems like a good time to highlight the greatness of Duncan's illustrious career.
His Original Dream Was Being an Olympic Swimmer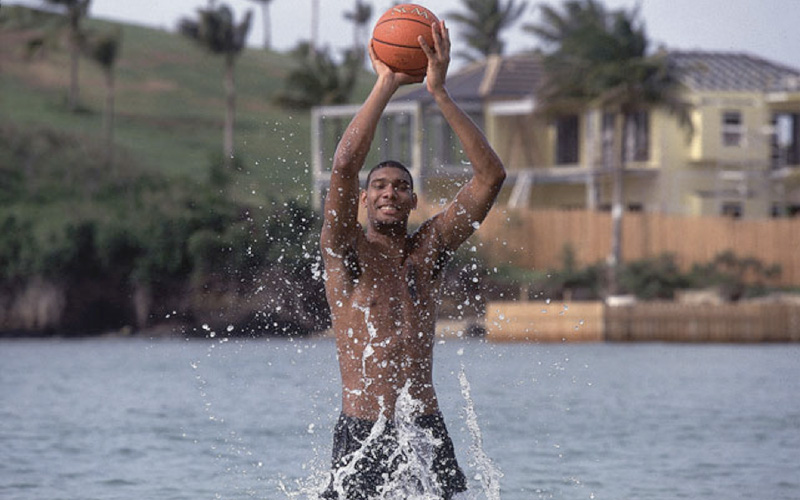 Growing up in Christiansted, a town in the Virgin Islands, Tim Duncan was an avid swimmer as a child. His older sister, Tricia Duncan, participated in the 1988 Olympics and inspired Tim to follow in her footsteps.
Excelling in the 50, 100, and 400-meter freestyle, Duncan planned on representing the United States at the 1992 Olympic Games until a hurricane destroyed the island's only Olympic-sized pool, forcing Duncan to train in the ocean. A fear of sharks turned him off of his training and Duncan turned to another sport: basketball.
He Spent His Entire 19 Year Career With San Antonio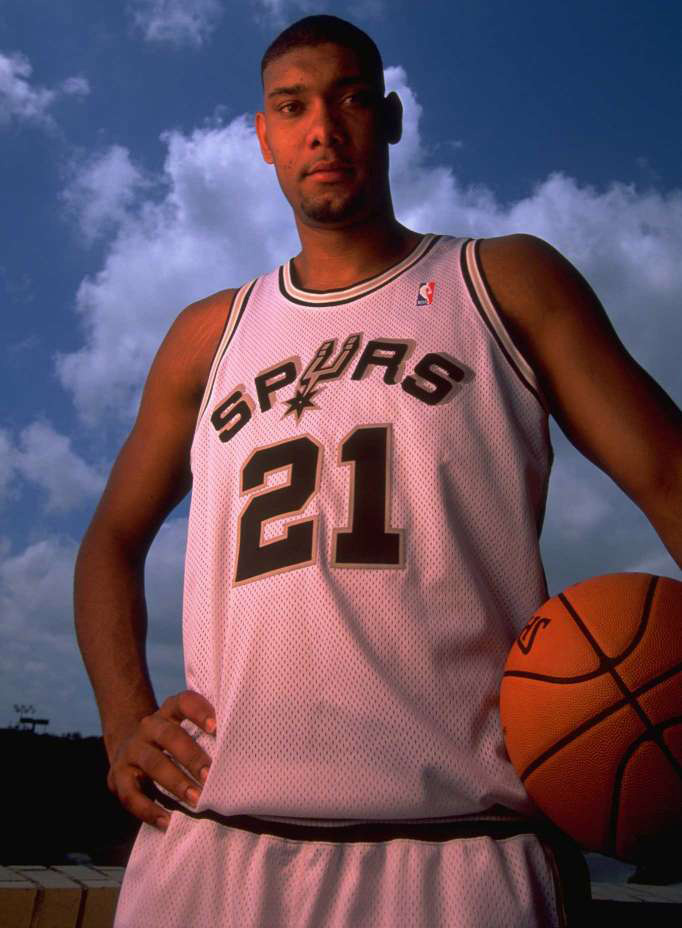 In today's age, it's a rarity for a player to stick with one team for their entire career (just look at Kevin Durant). With big paydays and better opportunities for championships, players are constantly evaluating their options and moving around the league. But not Tim Duncan.
Drafted number 1 by the Spurs, Duncan spent his entire career in black and silver. His 19-year stint with one team is second to only one person — Kobe Bryant, who spent 20 years with the Lakers. It should be noted, however, that Kobe came into the league straight out of high school while Duncan completed his 4-year degree at Wake Forest.
He Led the Spurs to Unparalleled Success
Not only did Duncan remain in San Antonio, but since his arrival, he has helped lead the team to be a powerhouse for decades. In his tenure, the Spurs have had a regular season record of 1,072-438, the best 19-year stretch in NBA history and the best in the NBA, NFL, NHL, and MLB over that stretch of time. On top of that, they have made the playoffs every season he was with them, winning 5 of them, most recently knocking LeBron James and the Heat out in the 2014 Finals in just 5 games.
He Garnered Amazing Personal Success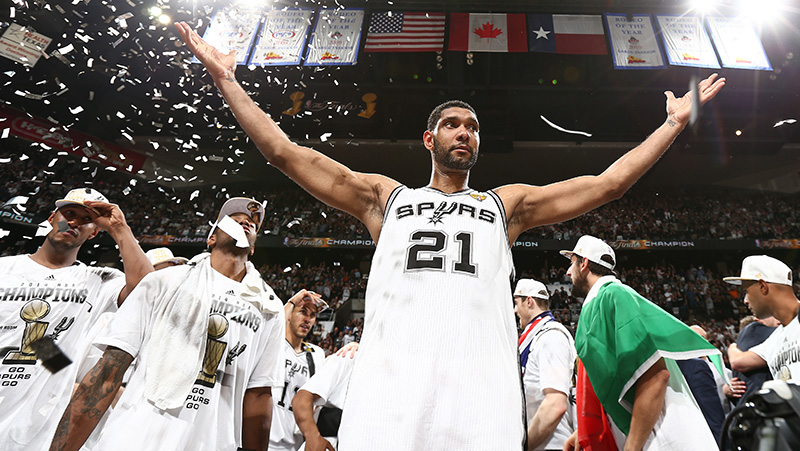 On top of helping the Spurs achieve wild success, Duncan has amassed great personal success in the game. In his 19 seasons, he earned 15 All-NBA Team selections (tied for most all-time), 15 NBA All-Defensive Team honors (most all-time), NBA MVP twice, NBA Finals MVP three times, and was the 1998 Rookie of the Year.
He retires as the Spurs all-time NBA leader in total points, rebounds, blocked shots, minutes, and games played. He is also only one of two players in NBA history to record at least 26,000 points, 15,000 rebounds, and 3,000 blocks. Kareem Abdul-Jabbar is the only other player to accomplish this.
He Broke Records With His Teammates and His Coach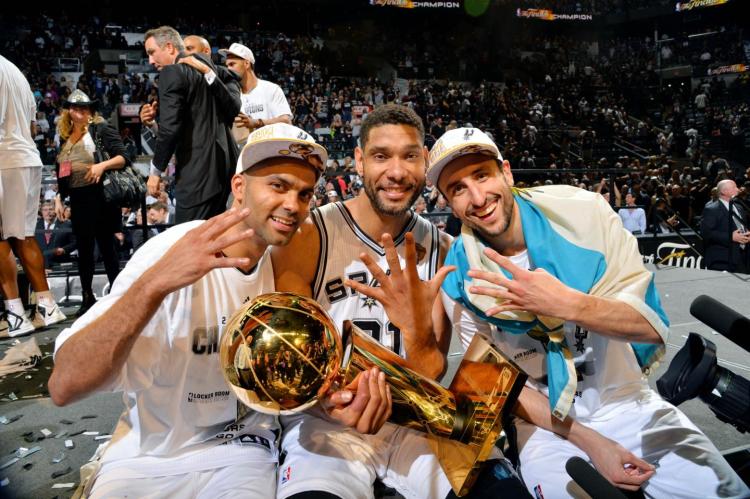 In his 19 years, Duncan has seen a number of players come and go through the Spurs organization, but none can match his chemistry with teammates Tony Parker and Manu Ginobili. The trio holds the NBA record for most wins in both the regular season and postseason with 575 and 126 respectively. On top of that, his work with NBA mastermind Gregg Popovich is record-breaking, winning 1,001 games together — the most all-time by a player-coach duo.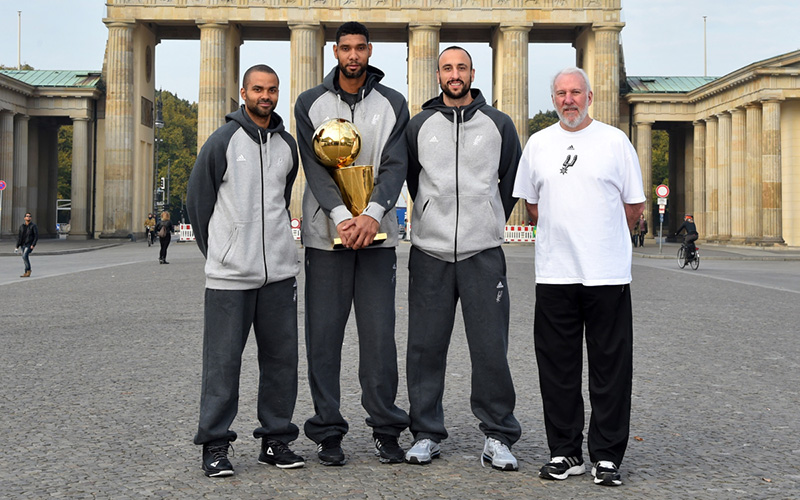 Duncan will earn his spot in the NBA Hall of Fame and will go down in the history books as one of the greatest players of all time. With his fundamental play (no one's got a bank shot like Timmy), devotion to his team and the game, and admirable, drama free off the court life, he was truly the essence of what a team looks for in a player.
He leaves big shoes to fill for the Spurs and the NBA as a whole, but after such an amazingly successful career, the 40-year-old Duncan has earned his retirement.
Be the first to receive breaking news alerts and more stories like this by subscribing to our mailing list.